Children can learn about Apollo 11 moon landing at Ritter Planetarium
May 1st, 2019 by Christine Billau
The University of Toledo Ritter Planetarium is showing a new program in honor of the 50th anniversary of the Apollo 11 moon landing.
"CAPCOM GO! The Apollo Story" is featured on Fridays at 8:30 p.m. from May 3 through July 26.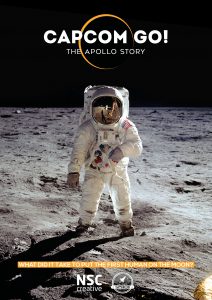 The program is an immersive historical documentary in full dome that showcases the achievement of the Apollo program and what it took to put the first human on the moon and return him safely to Earth. It introduces a new generation to the immense challenges they overcame and will inspire them to become the explorers, designers, engineers, thinkers and dreamers of the future.
"This epic event on July 20, 1969, was a marvel of technology and human ingenuity," Alex Mak, associate director of UToledo Ritter Planetarium, said. "This is an incredible opportunity for adults to relive the wonder, awe and excitement, but also for children to discover how we did it."
Admission to the program is $7 for adults and $5 for children, senior citizens and UToledo community members. All children younger than four are free. Doors open 30 minutes prior to the show.

Christine Billau is UT's Media Relations Specialist. Contact her at 419.530.2077 or christine.billau@utoledo.edu.
Email this author | All posts by Christine Billau
---