German physicist to speak at UT on measuring freshwater toxicity using algae, water fleas
September 19th, 2017 by Christine Billau
A physicist from Germany who invented a water quality instrument used by University of Toledo scientists for Lake Erie algal bloom research is giving a lecture at UT titled "Measuring toxicity in freshwater using algae and water fleas."
The free, public event is 7 p.m. Thursday, Sept. 21 at the UT Lake Erie Center, 6200 Bayshore Rd. in Oregon.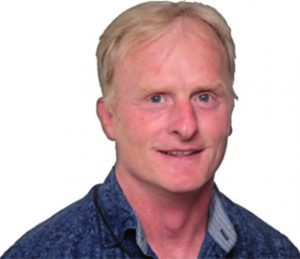 Christian Moldaenke, researcher and founder of the German company bbe Moldaenke, has been in Toledo since mid-July using a new device in western Lake Erie to determine how well the instrument can measure the condition of harmful algal blooms and how blooms react to water treatment chemicals.
"Christian Moldaenke's company produces some of the best water quality instruments in the world," said Dr. Tom Bridgeman, UT algae researcher and professor of ecology. "Its fluoroprobe, which is capable of quantifying algae in the water and distinguishing between different types of algae, is the Cadillac of algal probes."
Moldaenke is working with Bridgeman to advance research into how to protect the water supply.
"My presentation will be about measuring and understanding the water and its creatures," Moldaenke said. "I will demonstrate how water fleas react to toxins and how we can use their movement to determine blue-green algae in order to achieve better treatment for cyanotoxins."
Bridgeman said the new devices Moldaenke is testing this algal bloom season in Lake Erie may be capable of easily detecting when algal cells are starting to rupture, which would be a powerful tool for water utility managers to minimize toxin release.

Christine Billau is UT's Media Relations Specialist. Contact her at 419.530.2077 or christine.billau@utoledo.edu.
Email this author | All posts by Christine Billau
---