New York political pundit to speak Oct. 9 at UT
October 8th, 2018 by Christine Billau
Writer Dan Kaufman will visit The University of Toledo to talk about his new book 5:30 p.m. Tuesday, Oct. 9 in Memorial Field House Room 2100.
He is the author of "The Fall of Wisconsin: The Conservative Conquest of a Progressive Bastion and the Future of American Politics."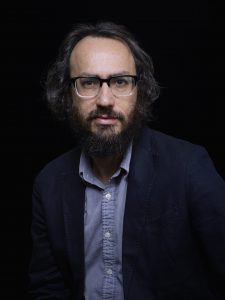 In the book, Kaufman chronicles how the Badger State's progressive political heritage was overturned in 2010, and Wisconsin went Republican for the first time in three decades in the 2016 presidential election.
"Mr. Kaufman's book examines the undermining of progressive ideals in the United States over the past 20 years," Dr. Charles Beatty Medina, UT associate professor of history, said. "It is an important book for understanding current events and politics in the United States and how they are negatively affecting organized labor, education and the environment.
"What we want audiences to take away from the talk is the importance of understanding the current political situation in the United States and how important political participation and knowledge is in American life."
Kaufman is a contributor to The New York Times and The New Yorker Magazine, and he has appeared on NPR.
The free, public event is sponsored by the departments of History; Political Science and Public Administration; and Sociology and Anthropology; as well as the School of Interdisciplinary Studies and the Program in Law and Social Thought.

Christine Billau is UT's Media Relations Specialist. Contact her at 419.530.2077 or christine.billau@utoledo.edu.
Email this author | All posts by Christine Billau
---