Archive for the 'News Release' Category
Friday, September 9th, 2022
To help raise awareness of veteran suicide during National Suicide Awareness Month, The University of Toledo Military Service Center will host its fourth annual 22 Pushup Challenge on Monday, Sept. 12.
Scheduled from 11 a.m. to 1 p.m., the 22 Pushup Challenge will be located on the green between Memorial Field House and Veterans Memorial Plaza.
Participants will complete 22 pushups, symbolic of the Veterans Administration's finding that, on average, 22 veterans commit suicide every day.
---
Thursday, September 8th, 2022
The University of Toledo Army ROTC is inviting the community to participate in its fifth annual Run to Remember 5k run and walk Sunday, Sept. 11.
Scheduled from 7 to 10 a.m. on Main Campus, the event is an opportunity for the Rocket Battalion to raise money for the National 9/11 Memorial and Museum and for the community to honor those who lost their lives on Sept. 11, 2001.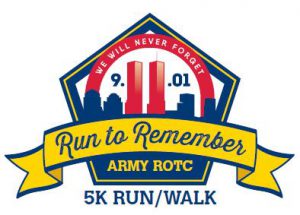 Registration and T-shirt pickup begins at 7 a.m. at the Health Education Center along Stadium Drive. An opening ceremony will follow at 7:30 a.m., and the run and walk will begin at 7:40 a.m.
University Hall's bell tower will chime at 8:46 a.m., the time when the attacks began in 2001, and the event will conclude with a moment of silence.
Parking for participants will be free in lots 1S, 5 or 6.
A participation donation of at least $5 is recommended. Proceeds will benefit the National 9/11 Memorial and Museum.
To register in advance, visit the Run to Remember webpage.
---
Wednesday, August 24th, 2022
Pulitzer Prize- and Tony-winning playwright and Oscar-nominated screenwriter Tony Kushner is coming to The University of Toledo next month in a free moderated conversation about his life and career followed by an audience Q&A.
Best known for "Angels in America: A Gay Fantasia on National Themes," his two-part epic about the HIV-AIDS epidemic in the late 1980s which received the Pulitzer Prize for Drama and Tony Awards for Best Play in 1993 and 1994, Kushner will share his story at the annual Edward Shapiro Distinguished Lecture 7 p.m. Tuesday, Sept. 20, at Doermann Theatre in University Hall.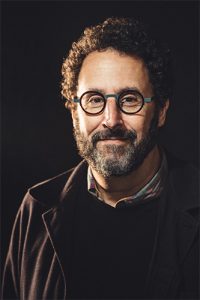 Admission to the event is free. Doors open at 6 p.m. with first-come, first-served seating. Parking will be free in Area 1N off of University Hills Boulevard.
"Tony Kushner is one of America's greatest living playwrights. He is, in many ways, our American Shakespeare — and I say this as a Shakespeare scholar," said Dr. Joseph Gamble, assistant professor of English at UToledo, who teaches modern drama and LGBTQA+ literature.
"His work is monumental in its scope and profound in its empathy. It is also very, very funny. A Tony Kushner play has a special way of making you cry, and then laugh until you cry and then cry again. His plays are deeply grounded in history, but they are also enduringly relevant."
"The College of Arts and Letters is so pleased to be able to bring such an important figure to the campus community and the city of Toledo," said Dr. Melissa Gregory, interim dean of the College of Arts and Letters. "Kushner is not only the most well-recognized playwright in the United States but also a brilliant storyteller who brings a wealth of fascinating experiences to the table. This will be a highly engaging event."
The annual lecture is made possible by the Shapiro endowment left by Dr. Edward Shapiro, professor emeritus of economics who retired in 1989, to provide opportunities for the University to bring world-renowned speakers to Toledo.
Past Shapiro Distinguished Lecture speakers include Elie Wiesel, Toni Morrison, Audra McDonald and Robert F. Kennedy Jr.
"This is an incredible opportunity for students at The University of Toledo to get to hear from one of our country's most enduringly important artists," Gamble said. "And this event isn't just for theatre and English students. You could be studying nursing or engineering or business or astronomy, but if you care about what it means to be in the world with other people, about how to live a good life, and about the future of democracy both in America and abroad, then Tony Kushner has something to teach you. This event really underscores the vital importance of the arts and humanities to what we all do."
"This also is a particularly meaningful event for LGBTQA+ students and community members," he added. "Kushner is not only one of our greatest living playwrights, he is also one of our greatest living gay artists. 'Angels in America,' in particular, is the single most canonical piece of LGBTQA+ literature, as it chronicles the resiliency of the gay spirit in the face of unimaginable death during the height of the HIV/AIDS epidemic in this country."
Born in New York City in 1956 and raised in Lake Charles, Louisiana, Kushner is a celebrated and acclaimed playwright whose works include "A Bright Room Called Day," "Slavs!", "Hydrotaphia" and "Homebody/Kabul," as well as the musical "Caroline, or Change" and the opera "A Blizzard on Marblehead Neck."
Kushner received an Emmy Award for his adaptation of "Angels in America" to an HBO miniseries directed by Mike Nichols and received a pair of screenwriting Oscar nominations for the Steven Spielberg films "Munich" and "Lincoln." In 2021, he wrote the screenplay to Spielberg's critically acclaimed remake of "West Side Story."
Kushner also received a Spirit of Justice Award from the Gay and Lesbian Advocates and Defenders, and a Cultural Achievement Award from the National Foundation for Jewish Culture.
---
Tuesday, August 23rd, 2022
The University of Toledo Department of Political Science and Public Administration is hosting a series of community events featuring UToledo experts about American foreign policy during the next two months at the main branch of the Toledo Lucas County Public Library, 325 Michigan St.
Topics range from political science and climate change to trade policy and space exploration.
"We're thrilled to bring our UToledo experts out of the classroom and into the community to discuss important foreign policy topics and interact with people who live and work in our region," Dr. Joel Voss, associate professor of political science, said. "As faculty, we engage with students every day about critical issues in our world, and we look forward to answering questions and leading discussions in our community."
The Great Decisions 2022 speaker series, which is free and open to the public, begins 5:30 p.m. Monday, Aug. 29, with Voss discussing changing demographics.
"The world experienced remarkable demographic changes in the 20th century that continue today and have resulted in far-reaching social, economic, political and environmental consequences all over the globe," Voss said. "These consequences are creating mounting challenges to development efforts, security, the environment, as well as the sustainability of human populations."
Weekly events also include:
Thursday, Sept. 8 — From 5:30 to 7:30 p.m., Dr. Jeffrey Broxmeyer, associate professor of political science, will discuss President Joe Biden's foreign policy and the administration's treatment of issues such as the climate, the pandemic and alliances.
Monday, Sept. 12 — From 5:30 to 7:30 p.m., Dr. Paul Hong, Distinguished University Professor of operations management, will talk about industrial policy, trade issues, China and whether a more involved U.S. government will help revive the economy.
Monday, Sept. 19 — From 5:30 to 7:30 p.m., Dr. Tom Megeath, Distinguished University Professor of astronomy, will discuss how the U.S. will fare in an outer space crowded with countries such as India and China and commercial companies such as SpaceX.
Monday, Sept. 26 — From 5:30 to 7:30 p.m., Dr. Barry Jackisch, visiting associate professor of history, and Owen Lee, a graduate student, will address U.S. foreign policy toward Russia on issues such as arms control, cyberattacks, election interference and Ukraine.
Monday, Oct. 3 — From 5:30 to 7:30 p.m., Dr. Jetsabe Caceres, associate professor and chair of the Department of Political Science and Public Administration, will discuss drug control policies in Latin America, including the roots and bureaucratic logic behind them and whether it's time to reconsider ones that disrupt supply chains and punish drug possession.
Thursday, Oct. 13 — From 5:30 to 7:30 p.m., Dr. Andy Jorgensen, associate professor emeritus of chemistry, will talk about the international dimensions of climate change and the role the U.S. will play in future negotiations in curbing greenhouse gas emissions.
---
Monday, August 22nd, 2022
The University of Toledo is welcoming students back to campus for the 2022-23 academic year.
As students move into on-campus residence halls, UToledo President Gregory Postel and Dr. Sammy Spann, vice president of student affairs and dean of students, will roll up their sleeves at 10 a.m. Thursday, Aug. 25, to personally help students and their families unpack their vehicles and get their belongings into their Parks Tower rooms.
The following day Dr. Postel and other campus leaders will welcome new students into the Rocket family and share UToledo traditions at the New Student Convocation ceremony 5 p.m. Friday, Aug. 26, in Savage Arena.
A variety of events are scheduled to celebrate the launch of fall semester, including the Student Involvement Fair from 11 a.m. to 3 p.m. Wednesday, Aug. 31, on Centennial Mall. UToledo student organizations, campus departments and local campus partners will be on hand to connect with students and share information about opportunities for involvement outside of the classroom.
During the Student Involvement Fair, a pep rally will take place in front of the Thompson Student Union at noon.Classes begin at UToledo on Monday, Aug. 29.
For a complete list of events and activities to kick off the school year and that are planned throughout fall semester, visit the Welcome Weeks website.
---
Tuesday, July 12th, 2022
A group of physicians and nurses from The University of Toledo will soon travel to Poland to lead a pair of Advance Trauma Life Support classes, training Ukrainian doctors and other healthcare providers how to better manage serious battlefield injuries.
Developed and managed by the American College of Surgeons, Advance Trauma Life Support is generally intended for emergency medicine physicians, surgeons and other doctors who regularly are confronted with trauma patients.
In Ukraine and neighboring Poland, the need goes far beyond that.
The ongoing war has forced nearly every physician in the country to be at the ready for taking on trauma cases — something well outside the expertise of most doctors.
"You're asking physicians who don't typically specialize in trauma to start taking care of trauma patients and teach others to be prepared for it. They desperately need this training. They're living it," said Cristina Alvarado, a registered nurse and director of immersive and simulation-based learning at UToledo.
On July 16, Alvarado and the rest of the UToledo team will depart for the Medical University of Warsaw, where they'll provide the training for a mix of Polish physicians, Polish paramedics and Ukrainian physicians who are traveling from Bukovinian State Medical University in Chernivtsi, Ukraine, a city near the Moldovan-Romanian border.
"The goal of this trip truly is to give them the knowledge, training, education and the tools to not only handle traumas better but teach others how to handle them better as well," Alvarado said.
The training to be provided includes how to establish an airway and initiate assisted breathing, addressing collapsed lungs and placing a central line. The course also focuses heavily on how to triage injuries, rapidly assess a patient's condition and how and when to make decisions on specific interventions.
Among those who will participate in the training is Dr. Olena Korotun, a Ukrainian pediatrician and associate professor at Bukovinian State Medical University who Alvarado knew through the medical simulation community.
Soon after the Russian invasion, Alvarado connected with Korotun to check in and ask how UToledo might be able to help. Though Korotun's university has an advanced simulation center, it had never focused on tactical medicine or trauma care — which she said has become the most essential skill for any Ukrainain doctor.
Korotun and Alvarado worked to put together virtual trainings that could be streamed live from the UToledo's Jacobs Interprofessional Immersive Simulation Center to physicians in Chernivtsi, which has emerged as a key training site for physicians because of its relative safety.
An April trip to Poland to meet with Medical University of Warsaw leadership helped set the stage for the on-the-ground training the UToledo Team will be doing in July.
"When it comes to me personally as a pediatrician and medical doctor, I want — I need — to be ready and confident to face trauma. It is an essential skill in my country today," Korotun said. "Too many children have gone during this war already. We need to do all that is possible to not increase that number."
In addition to Alvarado, the UToledo team includes Dr. Kristopher Brickman an emergency medicine specialist and director of the Global Health Program in the UToledo College of Medicine and Life Sciences, Kristin Calkins, a registered nurse and director of trauma services at The University of Toledo Medical Center, and Dr. Stephen Markowiak, a general surgeon at UTMC.
Dr. Stanislaw Stepkowski, a Warsaw native who is professor of medical microbiology and immunology at UToledo, and Dr. Ivan Kaspruk, an emergency medicine resident at UToledo who is originally from Ukraine, will join the team to assist in translation.
Once in Poland, UToledo's team will be joined by physicians from Missouri, Cyprus and the Netherlands.
The project also is being supported by Gaumard Scientific, which is sending key simulation equipment to Warsaw to assist in the hands-on training clinicians will undertake. The Florida-based company is one of the leading producers of patient simulators and is providing the materials free of charge.
---
Thursday, July 7th, 2022
The University of Toledo's participation in the national Student Experience Project has helped faculty revamp how they engage with students to enhance student support, retention and success, particularly for first-generation and underserved students.
The method built at UToledo now serves as a national model for how to do what are called Communities of Practice, which is transforming how faculty teach. Participating instructors at UToledo, who total 142 since 2020 and includes faculty, lecturers and graduate students, are called Equity Champions.
"The project is based on evidence regarding some of the reasons we lose students from the very beginning," said Dr. Michael Prior, an associate professor of social work and Equity Champion. "We lose so many students through them not believing in themselves and not practicing habits that lead to success. But through specific techniques, we can adjust our service to impact both of those aspects of the students' experience which in turn can make all the difference in the world for them academically."
Research shows that social belonging and the cues students receive about their ability makes a difference in whether they persist or not.
For the past three years UToledo is one of six schools that has been working with the Association of Public and Land-grant Universities (APLU) and Coalition of Urban Serving Universities on an equity-focused initiative to boost student achievement by fostering a sense of inclusion and belonging.
University partners in this project are UToledo, Colorado State University, University of Colorado Denver, University of New Mexico, University of North Carolina at Charlotte and Portland State University.
The Student Experience Project also was a collaboration with other learning partners that included a group of social psychologists across the U.S. and Canada associated with the College Transition Collaborative and the Project for Educational Research that Scales.
As part of its work on the project, UToledo implemented a Community of Practice where each semester a cohort of Equity Champions are given a space to meet once a week, encourage each other and share resources that worked in their classroom.
"I joined Equity Champions as we were starting to come back to campus amid the pandemic, political discord and racial divisiveness because I knew I needed to focus on my students' well-being if I wanted them to learn the content of my courses," said Heather Robbins, senior lecturer in the School of Exercise and Rehabilitation Sciences in the College of Health and Human Services. "I never felt alone nor overwhelmed while doing the work. Quite honestly, it has sparked a new love for teaching as it reminded me why I got into this profession in the first place."
The national results of the Student Experience Project, funded by the Raikes Foundation, will be released next month along with field-tested resources. Dr. Denise Bartell, associate vice provost for student success, will be part of a panel discussion and talk about what worked for UToledo so other institutions of higher education across the country can replicate the best practices. The virtual event is noon Wednesday, July 13. Register through the event's Zoom website.
"The University of Toledo has been a leader in the work on the Student Experience Project and that speaks to the power of the faculty who have stepped up to adopt practices that make first-generation and underserved students feel welcome and supported while improving academic performance," Bartell said.
The practices utilized by Equity Champions and designed by the Student Experience Project include revising syllabi and course policies to be more student-attuned, explicitly communicating the belief that all students are capable of success, sharing stories with students of times when they struggled with a sense of belonging in college, and highlighting the work of diverse scholars.
"For example, changing the tone or word choices in a syllabus is critical," Bartell said. "Instead of it reading like a contract, convey that it is common to struggle in courses like this, we have resources to support you, we know you can be successful here, and reach out to me for support. And provide reasonable flexibility for students who need to work a part-time job or support their family. It truly changes the nature of students' experience in the classroom."
Data from UToledo show that implementing these innovative practices is increasing student academic outcomes. Equity Champions have collectively made gains in every key concept addressed by the Student Experience Project in each semester since the beginning of the project.
For example, sense of social belonging — the feeling that one belongs in the learning environment — jumped from 36% to 43% in Fall 2020 and 54% to 57% in spring 2021, and identity safety — in which students from diverse backgrounds feel welcome, valued, respected and recognized as having the potential to succeed — increased from 64% to 73% in fall 2020 and 76% to 80% in spring 2021.
Equity Champions measure the immediate impact of their course changes by using a free, data-driven survey tool throughout the semester called Ascend that enables the instructors to learn how their students are experiencing courses. They then use these results to identify evidence-based practices that can improve the student experience in their classroom in real time.
Students who report positive experiences across all categories in Ascend have fewer failing D or F grades or withdrawals from courses with participating instructors.
"I realize that through operationalized caring and believing in students, I can impact their success and academic well-being more efficiently each semester," Prior said.
UToledo's cohort of Equity Champions for the upcoming fall semester is 76, the largest since the project began. Half of the instructors have participated in a previous semester and half are new to the project — with some academic programs scaling it up to the department level.
"Our goal is to change the system of higher education and the way we do this is by empowering faculty to create equitable learning experiences and utilize their power and influence to move their institutions forward for student success," Bartell said. "Higher education is inherently competitive. We created a space that feels different, modeling that we're all learning together."
"The lived experience in the program has done for me something akin to what we hope we can do for our students," Prior said. "I realize that, even at the age of 67, I have not reached my potential as a teacher."
Read UToledo's semester reports about the Student Experience Project on the Office of the Provost website.
At the July 13 event the APLU plans to release resources for administrators and faculty across the country to improve equity in student experience, including the First Day Toolkit, a field-tested Classroom Practices Library and the Ascend measurement platform.
---
Wednesday, June 22nd, 2022
The University of Toledo's Human Trafficking and Social Justice Institute and the Lucas County Human Trafficking Coalition are teaming up to host a fundraiser, "Give True Freedom This Independence Day," to benefit programs that support victims of human trafficking.
"There are more than 40 million human trafficking victims estimated around the world," said Dr. Celia Williamson, Distinguished University Professor of social work and director of the UToledo Human Trafficking and Social Justice Institute. "This Fourth of July is Independence Day in the United States, the day we come together to celebrate our freedom. But there are many in our community who don't have freedom. They are being controlled, abused, battered and sold. It's time for us to tell the story of what is happening to them and do something about it."
The event is from 4 to 8 p.m. Saturday, July 2, at TolHouse, located at 1447 N. Summit St.
Tickets are $25 for the event that features a silent auction, cash bar and appetizers.
Money raised will enable the organizations to continue the work of identifying and providing comprehensive health and social services that help survivors.
"We will host a community call to action to raise awareness and bring what is happening in the darkness and behind closed doors to light," Williamson said. "We will also highlight the work being done in the community."
Together, the UToledo Human Trafficking and Social Justice Institute and the Lucas County Human Trafficking Coalition have served hundreds of local survivors.
For more information about the event, visit the Lucas County Human Trafficking Coalition website.
---
Thursday, June 16th, 2022
Registration is open for The University of Toledo's 19th Annual International Human Trafficking and Social Justice Conference in the fall, which will feature several celebrity speakers.
Actor and musician Corey Feldman; investigative journalist Chris Hansen from Dateline's "To Catch a Predator"; Kai Zen Bickle, the son of Peter Nygard, a Canadian fashion mogul arrested on federal sex trafficking and racketeering charges and accused of sexual assault by women and minors; and Make Sense Labs' CEO and self-dubbed "First Lady of Crypto" Crystal Rose Pierce are among the presenters to discuss how to keep children safe from predators, legal loopholes used by accused traffickers, and advocacy efforts to change federal laws regarding the statute of limitations for child sexual abuse.

The Sept. 21-23 virtual conference will feature survivors, researchers, advocates and direct service professionals around the world, with more than 110 live and on-demand webinar sessions.
"Our special guests this year have achieved a level of prominence and celebrity for what they have contributed to the world. They are choosing to collaborate with us to speak out about the issue of abuse, victimization and exploitation of the vulnerable in our society," said Dr. Celia Williamson, Distinguished University Professor of social work and director of the UToledo Human Trafficking and Social Justice Institute. "We are excited about their compassion for others and to partner with them this year."
Presenters also include Patte O'Connor, who will recount her experience with Bill Cosby in 1984 and how she found healing after trauma, and Marci Hamilton, the founder and CEO of CHILD USA, the leading national think tank fighting for the civil rights of children.
The deadline to register is Tuesday, Sept. 13. Register and explore the full schedule of presentations on the conference website.
The event has welcomed people from 50 states and 47 countries since it began in 2004 to bring people together to learn and collaborate on research, advocacy, program development and policy legislation.
"Our conference has grown to be the oldest and largest academic conference of its kind in the United States," said Williamson. "The conference has been the impetus for many research collaborations and has spurred new programming across the globe. We are grateful for the opportunity to provide the platform and coordination necessary to host such an important conference each year."
Williamson, a world-renown social worker and researcher who works directly with victims and has revolutionized global anti-trafficking efforts, will present 10:15 a.m. Thursday, Sept. 22, about the journey of survivors of child abuse, sexual assault, intimate partner violence or sex trafficking, and how to provide trauma-focused care.
Feldman, who rose to superstardom in the 1980s as a young actor in films such as "The Goonies" and "Stand By Me," will speak at 9:40 a.m. Wednesday, Sept. 21, about how he believes the Screen Actors Guild needs to add protections for child actors into their by-laws and about the importance of passing state laws to mandate protections for child entertainers.
Hansen, who has exposed more than 400 men attempting to meet children online for sex, and Jeff Jani, CEO of AuthenticID, are scheduled to present 9:40 a.m. Thursday, Sept. 22, about online predators and AuthenticID, a solution to stop online predators.
Bickle, the recipient of ChildUSA's 2021 "Voice of the Voiceless" award who played a critical role in the investigation of his father, will present at 9:20 a.m. Wednesday, Sept. 21, about a jurisdiction reform bill and his work with All for Humanity Alliance, an anti-human trafficking campaign that will support nurses in foreign countries to take verified rape kits to be used as evidence in the U.S. after the bill is passed.
Pierce, who also co-founded the shEOS Foundation that provides computer science scholarships to young women, will speak at 9:20 a.m. Thursday, Sept. 22, about how blockchain can track where money goes for charities and measuring the impact of each dollar.
The International Human Trafficking and Social Justice Conference also features a separate day devoted to high school students. The National High School Summit is from 8:30 a.m. to 2:30 p.m. Tuesday, Sept. 20. The virtual workshop is free and focused on educating teenagers about human trafficking, healthy relationships and how they can get involved in their community.
---
Wednesday, June 15th, 2022
The University of Toledo's John B. and Lillian E. Neff College of Business and Innovation and the Ohio CPA Foundation are co-hosting the Careers in Professional Accounting Camp, or CPA Camp, for high school students interested in accounting from 9:30 a.m. to 5 p.m. Tuesday, June 28.
The deadline to register for the free, one-day camp is Friday, June 17. Lunch and a campus tour will be provided.
The career development program is designed for underrepresented high school students including, but not limited to, those who identify as having a disability, LGBTQ+, students of color and the first in their family to attend college.
"The CPA Camp provides an opportunity for us to expose students to the accounting profession and the various career opportunities that exist," said Dr. Dana Hollie, a professor of accounting and the Alan H. and Karen A. Barry Endowed Professor of Accounting. "The students experience firsthand UToledo's campus environment, meet faculty and staff, and learn more about various career progression paths in accounting."
Participants will learn about opportunities in accounting including the kinds of jobs available and salaries; hear from employees from a local accounting company; learn about the differences between corporate and public accounting; gather input from UToledo students and faculty about what college life is like as an accounting major; meet and network with local recruiters and employers; and have the opportunity to earn scholarships.
Sponsors of the event include Huntington, Owens Corning, Nationwide Mutual Insurance Company, the Accountancy Board of Ohio, Deloitte, Procter & Gamble, Ernst & Young, Plante Moran, Crowe, Clark Schaefer Hackett, PricewaterhouseCoopers, RSM, William Vaughan Company, Rehmann, GBQ, Ingram-White Castle Foundation and the Ohio Society of CPAs.
To register, go to the CPA Camp website.
---