Archive for November, 2019
Tuesday, November 26th, 2019
The University of Toledo Ritter Planetarium is showing "The Alien Who Stole Christmas" and "Santa's Secret Star" in full dome for children throughout the holiday season.
"The Alien Who Stole Christmas" is featured 7:30 p.m. on Fridays through Dec. 20.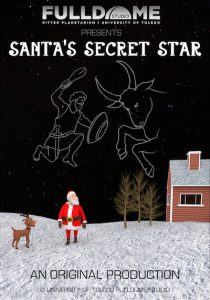 "Santa's Secret Star" is featured 1 p.m. Saturdays through Dec. 21.
"These are amusing, entertaining and educational programs for children and Santa fans of all ages," Alex Mak, associate director of UToledo Ritter Planetarium, said.
"Santa's Secret Star" is a story about Santa and Rudolph learning how to find their way back to the North Pole using constellations. After Santa finishes his Christmas deliveries, he and his reindeer become lost. Without a compass, he and Rudolph turn to the constellations for help, and the stars lead them to the North Star, which guides them home.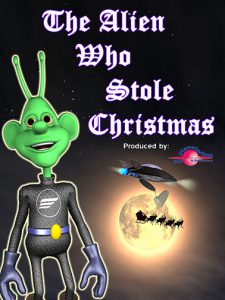 "The Alien Who Stole Christmas" tells the story of Santa meeting Mr. Freep, an alien from another world. Together they head off on a cosmic adventure taking them to the farthest regions of the solar system and try to make it back in time for Santa to deliver toys to the children of Earth.
Admission to the programs is $7 for adults and $5 for children, senior citizens and UToledo community members. All children younger than four are free. Doors will open 30 minutes prior to the show.
---
Tuesday, November 26th, 2019
The University of Toledo College of Nursing will offer guaranteed admission for freshmen into its competitive Bachelor of Science in Nursing Program for select, well-prepared applicants starting fall 2020.
"Nursing is a competitive field but we feel strongly that by offering a commitment to entering freshmen students whose academic achievements show they are uniquely prepared, we can add depth to a highly skilled, compassionate workforce that will meet the needs of northwest Ohio and beyond," said Dr. Linda Lewandowski, dean of the College of Nursing.
Beginning fall 2020, applicants with a high school GPA of 3.7 or higher and an ACT score of at least 24 will be directly enrolled in UToledo's B.S.N. program.
Previously, all applicants pursuing a B.S.N. were first enrolled in UToledo's pre-nursing program with a requirement that they officially apply in their sophomore year to get into the nursing major to complete their degree. Applicants who do not meet the initial guarantee criteria will still have an opportunity to be admitted into nursing via this current pathway.
"By expanding pathways and opportunities for prospective students into our nursing program we're responding to the changing needs of students and the healthcare environment," said Jim Anderson, vice president for enrollment management.
The College of Nursing's application process also considers a range of personal attributes, such as community service and leadership skills, participation in extracurricular activities, and demonstrated responsibility. Consideration also will be given to those with military experience, first-generation college students, and those who would contribute to the cultural, gender, age, economic, racial, or geographic diversity of the healthcare workforce.
The nursing field is expected to be one of the nation's fastest growing occupations during the next decade as America's population grows older and current nurses leave the workforce. The Bureau of Labor Statistics has projected there will be more than 370,000 new nursing jobs added between 2018 and 2028.
"Many parts of the country, including northwest Ohio, are experiencing nursing shortages. We are rising to meet that challenge with well-educated, well-trained and compassionate nurses," Lewandowski said. "Our new admission process, which includes a path to guaranteed admission, is just part of our overall strategy."
This fall, the College of Nursing experienced a 10% increase in enrollment with the largest cohort of students pursuing a bachelor's degree in nursing and also recently received full 10-year accreditation from the Commission on Collegiate Nursing Education with a positive review of all of the college's programs. The college also recently launched the state's first R.N. to B.S.N. online Competency-Based Education program, which provides unique flexibility to working nurses to advance their careers at their own personalized pace.
UToledo's master's and doctoral nursing programs also have been recognized among the best in the nation, with the master's program jumping 48 spots to No. 135 in the most recent U.S. News & World Report Best Graduate Schools rankings. The doctor of nursing program is ranked 135, up 17 spots from the previous year.
---
Monday, November 25th, 2019
The University of Toledo College of Law is one of the best law schools in the country for women in a prestigious ranking that focuses on student experience and success.
The Princeton Review, which again selected the UToledo College of Law in its list of the top 167 law schools in the country titled "Best Law Schools 2020," ranked UToledo No. 5 on the national list of the top 10 law schools with the "Greatest Resources for Women."
In addition, the Princeton Review once again named UToledo College of Law No. 1 in Ohio and Michigan for most accessible professors. UToledo tied for No. 1 in Indiana for faculty accessibility.
"What makes Toledo Law special is that faculty members are deeply involved in their students learning and professional development from day one," said Geoffrey Rapp, associate dean for academic affairs and Harold A. Anderson Professor of Law and Values. "Our faculty get to know our students – where they are from, where they want to be, and what kind of law they aspire to practice. This puts them in a position to provide support to help students reach their goals."
The Princeton Review identified which law schools offer the greatest resources for women based on the percentage of the student body who identify as women, as well as on student answers to a survey question on whether all students are afforded equal treatment by students and faculty regardless of their gender.
The college scored 97 in the "Professors Accessible" category, which is based on how students rate the accessibility of law school faculty. The ratings are scored on a scale of 60 to 99.
"Every aspect of the school strikes the perfect balance between professionalism and personal attention," said a surveyed student. Students also spoke overwhelmingly of the school's obvious care and concern for their future, and the faculty's "willingness to sit and chat with students about class at any time, while connecting what we learn to real-life use."
"We recommend The University of Toledo College of Law and every one of the 167 law schools we selected for our 2020 list as an excellent choice for a student aspiring to earn a J.D.," said Rob Franek, editor-in-chief of the Princeton Review.
The Princeton Review's 80-question student survey asked law school students about their schools' academics, student body and campus life. It also included questions for the respondents about themselves and their career plans. The student surveys for this edition were conducted during the 2018-19, 2017-18 and 2016-17 academic years.
The company also selected schools based on an analysis of institutional data collected from surveys of law school administrators during the 2018-19 academic year. The institutional survey, which numbered more than 200 questions, covered topics from academic offerings and admission requirements to data about currently enrolled students as well as graduates' employment.
"What makes our 'Best Law Schools' designations unique is that we also take into account the opinions of students attending the schools about their campus and classroom experiences," Franek said. "For our 2020 list, we surveyed a total of 19,000 students at the 167 schools."
The Princeton Review is a leading tutoring, test prep and college admission services company. Every year, the company helps millions of college- and graduate school-bound students achieve their education and career goals through online and in-person courses delivered by a network of more than 4,000 teachers and tutors, online resources, and more than 150 print and digital books published by Penguin Random House.
---
Monday, November 25th, 2019
An estimated 35 million Americans have some college credit, but did not earn their degree. Four million completed at least two years of coursework.
To help them cross the finish line, The University of Toledo has been selected to participate in Degrees When Due, a three-year national initiative led by the Institute for Higher Education Policy.
The program gives colleges and universities resources to reengage students who have some college credit and help them complete their degrees.
UToledo is part of the second cohort of colleges and universities across the country participating in Degrees When Due.
"This is a great opportunity to accelerate our efforts to reach out to students who were on the path to success, but had to stop their studies short of a degree," said Dr. Karen Bjorkman, UToledo interim provost and executive vice president for academic affairs. "We are eager to welcome them back and support them as they accomplish their goals and improve their lives."
The nine-month program provides online tools and resources to help audit previously earned and transfer credits to determine each student's best pathway to graduation.
In Ohio, an estimated 136,672 people are eligible to receive an associate's degree with the college credit they've already earned.
"Our Degrees When Due institutional and state partners are building a strong pathway to degree attainment for all students, including by providing an on-ramp for those who have paused their studies or 'stopped-out,'" said Dr. Michelle Asha Cooper, president of the Institute for Higher Education Policy. "The Institute for Higher Education Policy enthusiastically welcomes the selected institutions and states to this effort. Through this initiative, they will increase student success, serve a diverse set of student populations, and join us in addressing one of higher education's most pressing challenges: degree completion."
---
Wednesday, November 13th, 2019
The University of Toledo and Ohio State Highway Patrol have partnered together to build a new shared police facility on the southwest corner of Dorr Street and Secor Road to increase public safety and serve the community.
Leaders will break ground on the $6.5 million project 10:30 a.m. Friday, Nov. 15.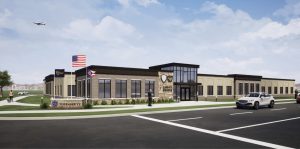 The Safety Center, which will be located on vacant land owned by UToledo across the street from campus, is expected to be completed in December 2020.
It will replace the UToledo Police Department offices in the Transportation Building and the Ohio State Highway Patrol's post on Airport Highway near Swanton.
The combined facility will have separate spaces for each department, but the agencies will share some areas, such as training rooms, interview rooms and in-custody processing space.
"We saw an opportunity to be more cost effective and build one state-of-the-art facility together, instead of two separate buildings," UToledo Police Chief Jeff Newton said. "Our new space will accommodate about 100 employees and provide more comfortable meeting space for those in need of police services; improved processing, management and storage of evidence; and better officer-wellness features like a fitness area and locker rooms with showers."
"Projects like this illustrate the power of partnerships and collaboration," Col. Richard Fambro, superintendent of the Ohio State Highway Patrol, said. "Together we can keep making a difference in the lives of others and have a positive impact on everyone we serve."
The Ohio Department of Public Safety and the Ohio State Highway Patrol are contributing $2.75 million to the project, and the University is contributing $3.75 million.
"This partnership is very important to Ohio Governor Mike DeWine and me, and we are appreciative of our strong relationship with The University of Toledo," said Ohio Department of Public Safety Director Tom Stickrath.
---
Tuesday, November 12th, 2019
The University of Toledo will host an exhibition of more than a dozen panels from The AIDS Memorial Quilt in recognition of World AIDS Day.
The exhibit, which is a partnership between the UToledo Department of Art at the Center for the Visual Arts and The University of Toledo Medical Center Ryan White Program, runs from Friday, Nov. 15, through Friday, Dec. 6, in the Center for the Visual Arts Gallery. World AIDS Day is Dec. 1.
A free, public lecture featuring Jeanne White-Ginder will open the exhibition 6 p.m. on Friday, Nov. 15, in the Toledo Museum of Art Peristyle.
White-Ginder is the mother of Ryan White, an Indiana teenager who contracted HIV in the mid 1980s following a blood transfusion. Their fight against discrimination and for him to return to school gained national attention. He had become a face of the AIDS crisis in America by the time he died in 1990 at the age of 18.
Shortly after his death, Congress passed a bill to establish a federally funded program to care for people with HIV/AIDS that would eventually carry his name as the Ryan White HIV/AIDS Program.
White-Ginder has remained a steadfast HIV/AIDS activist, fighting against stigma and advocating for testing as a way to reduce and prevent spread of the disease.
"I want to be around to see the end of AIDS, and I think we're close to that. This is something Ryan started and advocated so hard for. I enjoy talking about Ryan's life and the difference he made," she said. "I think it's important now to hear stories of those affected. That's why the quilt coming to Toledo is important. You actually see the faces and the stories. These people were loved and they were cared about. We do not want these people forgotten."
Joining White-Ginder at the kickoff event will be Robert Sember, an artist, researcher and educator whose work focuses on the intersection of public health and art. He's currently a part-time faculty member at the New School in New York City.
The AIDS Memorial Quilt was started in 1987. In the three decades since, it has grown to include more than 48,000 panels. Nearly 100,000 individuals are memorialized on the quilt.
Panels to be displayed locally include several recognizing individuals from northwest Ohio, as well as a number of well-known artists, photographers, filmmakers and activists.
The exhibit is supported by The Ann Wayson Locher Memorial Fund for HIV Care.
Dr. Mysoon Rizk, a UToledo professor of art history and one of the organizers of the exhibit, said as the AIDS epidemic spread in the 1980s, artistic communities in major U.S. cities such as New York were hit particularly hard. Because of that, she said, artists have played an important role in fighting to change attitudes toward the disease and giving voice to what it means to be affected.
"Staging such an exhibition makes for educational opportunities to focus discussion on AIDS and HIV, both of which still ravage many communities around the world and both of which remain associated with stigmatizing experiences," Rizk said. "Young people who never learned about the history of the AIDS crisis may experience consciousness-raising and greater awareness about diseases, whether transmitted sexually or by any other means, such as blood transfusions, as well as to learn about the incredible UTMC Ryan White program."
The Ryan White Program at UTMC offers high-quality comprehensive care for individuals and families affected by HIV/AIDS. The program offers adult primary care, mental health counseling, case management, advocacy and HIV testing in Lucas County and the surrounding area. In 2018, the program served more than 1,000 individuals.
---
Tuesday, November 12th, 2019
The University of Toledo's new engineering team called the Cyber Rockets will face off against more than 100 teams of college students across the country in the U.S. Department of Energy's 5th annual CyberForce Competition.
The tournament, which tests cybersecurity skills through the defense of critical infrastructure, is happening simultaneously at ten national labs on Saturday, Nov. 16.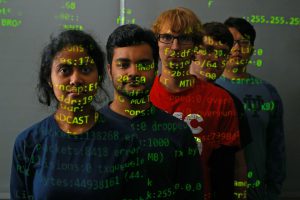 The Cyber Rockets, made up of five UToledo engineering students, will travel to Argonne National Laboratory in Illinois to defend a simulated energy company's network against professionally executed cyberattacks and prevent hackers from compromising any information.
The University's participation in the competition comes after the U.S. Department of Energy selected UToledo to host National Lab Day, which last month connected students and researchers with preeminent scientists from world-class facilities across the country to explore opportunities for partnerships.
Preparing for UToledo's debut in the tournament is the main focus for Cyber Rockets Team Captain Brian McKenzie, who doesn't have to stress out about finding a full-time job after he graduates next month since he already has one lined up through his co-op with a company that creates navigational software for the Army.
"We are excited for this opportunity to learn and meet new people," McKenzie, a senior studying computer science and engineering technology, said. "We have been researching the kinds of equipment and software the 'energy company' might use. It's going to be a challenging exercise and a fun experience overall."
The scenarios present teams with the challenge of not only defending one of four pieces of an energy system – an energy company's solar generation facility, electric substation, data center or manufacturing plant – but communicating with the other three infrastructures to monitor and maintain the integrity of the system as a whole.
Scoring includes a team's ability to balance security with the need to continue normal work operations.
The scenarios look at real-world constraints and lifelike anomalies, such as no budget for maintenance or upkeep, deficiency in understanding the system's needs, website defacement, business meetings, and lack of permission controls.
"We have been familiarizing ourselves with the Energy Department's workflow and system," said Medha Pujari, a UToledo Ph.D. student studying computer science and engineering. "I am thankful for the opportunity to be a member of this team and have the chance to implement our skills."
"We are happy to be able to recruit and build our Cyber Rockets team from multiple programs in the College of Engineering," said Dr. Weiqing Sun, associate professor of computer science and engineering technology, and faculty advisor of the Cyber Rockets. "With the newly established master's programs in cyber security and cybersecurity graduate certificate program, we expect that UToledo will have a continuously strong presence in future CyberForce competitions."
---
Friday, November 8th, 2019
The 15th annual Veterans Appreciation Breakfast and Resource Fair will take place 8 a.m. Monday, Nov. 11 in Savage Arena at The University of Toledo.
UToledo teams up with the American Red Cross and the Lucas County Veterans Service Commission to pay tribute to area veterans and active service members for the sacrifices they have made for their country.
Dr. Mike Toole, dean of the UToledo College of Engineering, will speak at the event on behalf of the University.
"It is an honor and a privilege to be able to thank the men and women who have served and are serving the United States in the armed forces," Toole said. "This event is a way for our community members to come together to express gratitude and show respect to these dedicated individuals."
First Sgt. Nathan Wishard of the U.S. Army will give the keynote address. A native of York, Penn., Wishard enlisted in the Army in 2003. He attended basic training at Fort Jackson, S.C., and completed advanced individual training in the military occupational specialty of Apache helicopter armament/electrical/avionic systems repair at Fort Eustis, Va.
Wishard's deployments include Operation Iraqi Freedom and Operation Enduring Freedom, where he served with the 82nd Combat Aviation Brigade, Attach Reconnaissance Battalion, Wolfpack. Currently, he is serving in the Toledo Recruiting Company within the Cleveland Battalion.
His awards and decorations include a Meritorious Service Medal 2nd Oak Leaf Cluster, Army Commendation Medal 5th Oak Leaf Cluster, Army Achievement Medal 17th Oak Leaf Cluster, Military Outstanding Volunteer Service Medal and Good Conduct Medal 3rd Knot.
In addition to the free breakfast, local veterans and members of the military and their families will have access to more than 30 military-friendly community resources.
The program also will feature entertainment by the UToledo Jazz Ensemble and fourth-graders from Waterville Primary School, as well as a historical military vehicle display.
Members of the Rossford High School S.O.S. (Serving Our Soldiers) Club will greet and assist veterans through the breakfast line.
Free parking will be available in lots 3, 5 and 6 near Savage Arena.
---
Wednesday, November 6th, 2019
The U.S. Department of Energy awarded The University of Toledo $5.7 million for two solar energy technology research projects.
Both projects involve the University collaborating with the National Renewable Energy Laboratory and First Solar, one of the world's largest manufacturers of solar cells and a company that originated in UToledo laboratories.
It's part of $128 million in grant funding the federal agency announced today it is awarding to 75 research projects across the country to advance solar technologies that will lower solar electricity costs while working to boost solar manufacturing, reduce red tape, and make solar systems more resilient to cyberattacks.
Media are invited to a news conference 2:30 p.m. Wednesday, Nov. 6 in the UToledo Research and Technology Complex Room 1010. Congresswoman Marcy Kaptur and Dr. Frank Calzonetti, UToledo vice president of research, will speak at the event.
The total federal funding awarded to northern Ohio today is $11 million with the addition of $3 million to Eaton Corporation near Cleveland. Representatives from Eaton are scheduled to attend the news conference at UToledo.
"Advancing global leadership in solar energy technology continues to be a critical focus of the University, and we are proud of the incredible progress and determination of our researchers," Calzonetti said. "In the last few months alone, nearly $14 million in competitive federal funding has now been awarded to faculty and students working on cutting-edge solar technology in the UToledo Wright Center for Photovoltaics Innovation and Commercialization. Providing a strong research underpinning of our region's solar energy industry is central to our mission."
"Investments from the Department of Energy are yielding real results for ensuring a competitive 21st century solar industry right here in Northern Ohio," Kaptur said. "Today's competitively awarded grants highlight and support Northern Ohio's important role in the research and development of solar technology. Solar technology will be a monumental part of our economic and clean energy future, not only as a region, but as a nation and as a planet. Innovative institutions including The University of Toledo and Eaton Corporation, both of which are national leaders in photovoltaics research, are moving the ball forward. As the Chair of the House Appropriations Subcommittee on Energy and Water Development, I will continue to prioritize Department of Energy programs that fund these important programs and grant opportunities."
Building on its more than 30-year history advancing solar technology to power the world using clean energy, UToledo is pushing the performance of solar cells to levels never before reached.
The Department of Energy awarded UToledo $4.5 million to develop the next-generation solar panel by bringing a new, ultra-high efficiency material the consumer market.
As part of the project, UToledo will work with the National Renewable Energy Laboratory and First Solar to develop industrially relevant methods for both the fabrication and performance prediction of low-cost, efficient and stable perovskite thin-film PV modules.
Perovskites are compound materials with a special crystal structure formed through chemistry.
Dr. Yanfa Yan, UToledo professor of physics and leader of the project, has had great success in the lab drawing record levels of power from the same amount of sunlight by using two perovskites on top of each other that use two different parts of the sun's spectrum on very thin, flexible supporting material.
Yan's efforts have increased the efficiency of the new solar cell to about 23 percent.
"We are producing higher-efficiency, lower-cost solar cells that show great promise to help solve the world energy crisis," Yan said. "The meaningful work will help protect our planet for our children and future generations."
The Department of Energy also announced an award of $3.5 million to Colorado State University to work with UToledo, the National Renewable Energy Laboratory, First Solar and the University of Illinois at Chicago on a project to improve the voltage produced by cadmium-telluride-based solar cells. The amount of the award in this project going to The University of Toledo is approximately $1.2 million. UToledo's leader on this project is Dr. Michael Heben, UToledo professor of physics and McMaster endowed chair.
The grants come after the Department of Energy selected UToledo to host National Lab Day, which last month connected students and researchers with preeminent scientists from world-class facilities across the country to explore opportunities for additional partnerships.
This summer the U.S. Air Force awarded UToledo physicists $7.4 million to develop solar technology that is lightweight, flexible, highly efficient and durable in space so it can provide power for space vehicles using sunlight.
The U.S. Department of Energy also recently awarded UToledo physicists $750,000 to improve the production of hydrogen as fuel, using clean energy – solar power – to split the water molecule and create clean energy – hydrogen fuel.
---
Tuesday, November 5th, 2019
The University of Toledo Medical Center now offers an innovative, minimally invasive surgical treatment for patients with atrial fibrillation, eliminating the need to continue on blood thinners.
The procedure, called CryoMAZE, uses precision application of extreme cold inside the heart the heart, establishing a barrier that prevents stray electrical signals from causing the heart to beat irregularly.
"The goal of this procedure is to kill the cells without damaging the walls of the heart. If the cells are dead, they cannot conduct electricity. That makes a fence so the electrical impulses don't spill over into the rest of atrium. It's like putting insulation on a wire — you are letting electrical impulse to go through only in the normal path without spreading around randomly," said Dr. Saqib Masroor, chief of the Division of Cardiothoracic Surgery at UTMC.
Dr. Masroor will give a free, educational presentation on atrial fibrillation and the latest treatment options, including minimally invasive CryoMAZE, at 6:30 p.m. on Thursday, Nov. 7, in the Center for Creative Education on Health Science Campus.
For more information or to register for the event, call 419.383.6939.
Atrial fibrillation, or AFib, is the most common type of heart arrhythmia in the United States, affecting between 2.7 million and 6.1 million Americans.
In AFib, the heart's upper chambers, or atria, don't beat in coordination with the heart's lower chambers, or ventricles. That can lead to pooling of the blood and clotting in the atria, creating an increased risk of congestive heart failure and stroke.
Blood thinners are commonly used to reduce the risk of stroke in AFib patients, but they can increase the risk of bleeding. Other options for treating AFib require open-heart surgery or the use of catheters threaded through major arteries in either the groin or neck to get to the heart.
In the minimally invasive CryoMAZE procedure, a surgeon makes a small incision in the right side of the chest. Through that, they're able to access the outside of the heart and create scar tissue with the specialized probe that is cooled to approximately -60 degrees Celsius. A surgeon also can put a clip on the left atrial through the same incision.
The recovery time in hospital is typically three to five days.
Masroor said success rates for CryoMAZE are approximately 90%. An added benefit of using cold rather than heat to create scar tissue is that there isn't a risk of putting a hole in the heart.
"Many people don't know their options beyond blood thinners," Masroor said. "We want to educate people that there are many safe options that will prevent them from having to take blood thinners and have complications from atrial fibrillation."
---