UT Student Veterans of America collecting flags for retirement ceremony
October 29th, 2018 by Christine Billau
The University of Toledo chapter of the Student Veterans of America is hosting a flag retirement ceremony 10 a.m. Thursday, Nov. 8 by the steps of the Thompson Student Union. 
Flags in need of retirement can be donated at collection points across the community, including area Home Depots, Lowe's, Churchill's Market in Maumee and Perrysburg, and the Bass Pro Shop in Rossford.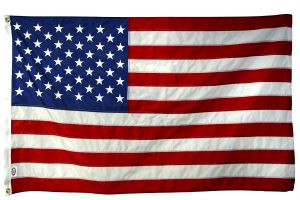 The practice was once carried out by the Andersons before being passed to the UT Student Veterans of America. This will be the fifth annual flag retirement ceremony carried out by the UT chapter. 
"Every part of the ceremony is very meaningful, and we want the Toledo area to see the respect the flag deserves in its retirement," said Brandon Kalbfliesh, president of the UT Chapter of the Student Veterans of America. "That flag means everything to those of us who serve our country." 
The event also is used to build awareness about the history of the flag and the proper way to dispose of a flag that is no longer suitable for display.  

Christine Billau is UT's Media Relations Specialist. Contact her at 419.530.2077 or christine.billau@utoledo.edu.
Email this author | All posts by Christine Billau
---