Editor of "Black Toledo" to discuss book Feb. 28
February 26th, 2018 by Christine Billau
Dr. Rubin Patterson, professor and chair of sociology and criminology at Howard University, will return this week to The University of Toledo campus and a city he called home for more than two decades to discuss his book focusing on the black experience in the Glass City.
"Black Toledo: A Documentary History of the African-American Experience in Toledo, Ohio" was published by Brill in November as a hardcover and will be published as a paperback by Haymarket Books in December.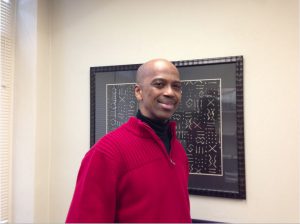 Patterson will talk about "Black Toledo" 6 p.m. Wednesday, Feb. 28 in UT Law Center Room 1002. The free, public event is hosted by the UT Africana Studies Program and the UT College of Arts and Letters in honor of Black History Month.
"We are very happy to welcome back Rubin to talk about this landmark book," Angela M. Siner, director of anthropology and the UT Africana Studies Program, said.
Editors Patterson and Dr. Abdul Alkalimat, professor emeritus of African-American studies at the University of Illinois at Urbana-Champaign, met at UT. Alkalimat was the first director of the Africana Studies Program at the University in 1996. He was a faculty member at UT from 1995 to 2007. Patterson, who worked with student leaders in the early 1990s to convince UT administrators to create Africana Studies, then served as director of the program from 2007 to 2014.
In their book, Patterson and Alkalimat chronicle more than 200 years of African-American struggles for a better life in Toledo. With newspaper articles, academic papers, census data and popular writings about Toledo, the two pieced together the story of African-American organizations, institutions, events and individuals confronting oppression and other challenges.
"Readers will obviously come away with a better understanding of the black experience in Toledo, but black Toledoans will have a better appreciation for the rich legacy that they have inherited and of which they are a part," Patterson said.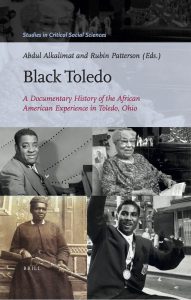 The 317-page book is divided into four sections: the origin of the black community, 1787 to 1900; the formation of community life, 1900 to 1950; community development and struggle, 1950 to 2000; and survival during deindustrialization, 2000 to 2016.
"Black Toledo" covers everything from the Underground Railroad to Frederick Douglass and Sojourner Truth speaking in Toledo in 1864, neighborhood segregation to fighting the Klu Klux Klan, the musical genius of natives Art Tatum and Jon Hendricks to the Hines Farm Blues Club, Black Panthers patrolling Dorr Street and the proliferation of African-American businesses, to memorable moments of boxer Wilbert "Skeeter" McClure who won a gold medal in the Olympics in Rome and legendary UT quarterback Chuck Ealey who led the Rockets to a 35-0 record from 1969 to 1971.
Tags: College of Arts and Letters

Christine Billau is UT's Media Relations Specialist. Contact her at 419.530.2077 or christine.billau@utoledo.edu.
Email this author | All posts by Christine Billau
---