Recording Artist Jim Brickman to appear at the Barnes & Noble at The University of Toledo Bookstore
December 16th, 2013 by Meghan Cunningham

Experience 'The Magic of Christmas' with the Best-Selling Pianist of our Time
TOLEDO, OH – Barnes & Noble at The University of Toledo Bookstore is proud to announce it will host award-winning recording artist Jim Brickman for a brief musical performance and CD signing 11 a.m. Sunday, Dec. 22.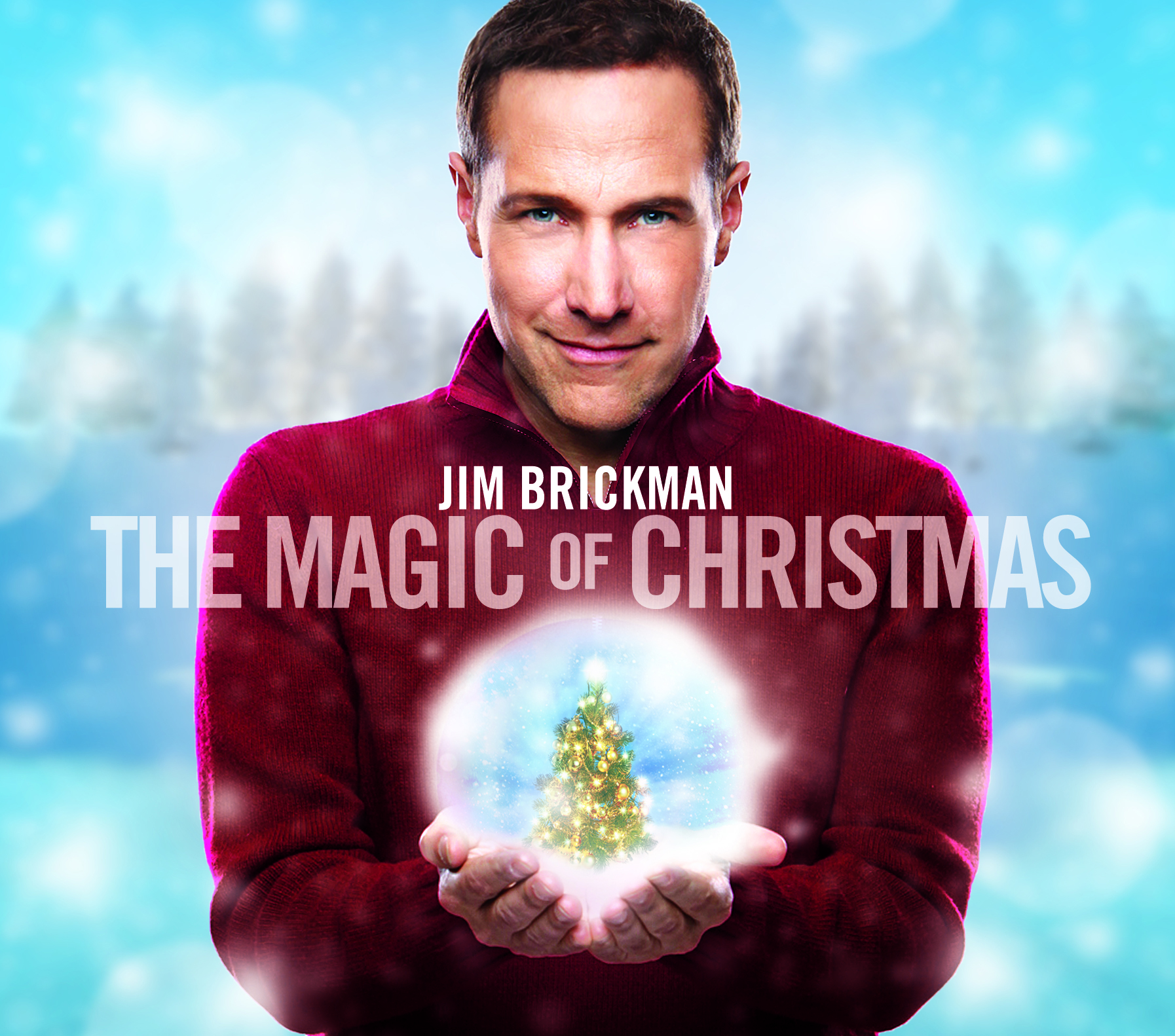 As a prelude to his concert at the Stranahan Theater later that afternoon, fans will have the opportunity to meet "America's Piano Sensation" and purchase an autographed copy of his latest CD, The Magic of Christmas. Brickman also will play several musical selections from his new CD as well as other Christmas favorites.
Brickman, an Ohio native, is an American songwriter and pianist of contemporary music, as well as a radio show host. He is known for his solo piano compositions, pop-style instrumentals, and vocal collaborations with artists such as Lady Antebellum, Johnny Mathis, Michael W. Smith, Martina McBride, Megan Hilty, Donny Osmond, Delta Goodrem, Olivia Newton-John, and others. He has earned two Grammy nominations for his albums Peace (2003), Best Instrumental, and Faith (2009), Best New Age Album, and earned six Gold and Platinum albums.
Brickman's latest CD, The Magic of Christmas, brings the season to life in this enchanting collection of Christmas favorites and beautiful piano solos. Brickman's brand-new original instrumentals "The Magic of Christmas" and "On a Winter's Night" include legendary singer Johnny Mathis adding his unforgettable sound to "Sending You A Little Christmas." Megan Hilty's romantic "Merry Christmas Darling" and Sandi Patty singing "Christmas Time Is Here," set a magical holiday tone. The Magic of Christmas will delight your spirit throughout the holiday season!
Barnes & Noble at The University of Toledo is located at 1430 Secor Road, Toledo, Ohio. For more information on this event, please call 419-530-2516 or visit the store's Facebook page at www.facebook.com/UTBookstore for more updates.
Click here for a promotional photo of Brickman.
———————————————————————————————————————————————————————————
The University of Toledo, established in 1872, has 16 colleges and six Ohio campuses and offers more than 230 doctoral, professional, graduate and undergraduate programs. Nearly 350 student athletes comprise 15 Division 1 Rocket athletic teams. UT has earned national and international acclaim for its expertise in solar and advanced renewable energy, environmental sciences, astronomical research, translational research and biomarkers. For more information about The University of Toledo visit utoledo.edu.
Barnes & Noble College is the leading operator of college bookstores in the United States. Barnes & Noble College currently operates over 700 of the finest campus bookstores, serving 4.5 million students and more than 250,000 faculty members at colleges and universities nationwide, delivering students and faculty an unmatched retail and digital learning experience driven by innovation, deep student and faculty insights, and advanced technologies. With its new partnerships with Microsoft and Pearson, Barnes & Noble College is shaping the next-generation of learning content for students and faculty. To learn more, visit us at bncollege.com.
Media Coverage
The Blade (Dec. 16, 2013)
The Blade (Dec. 19, 2013)

Meghan Cunningham is UT's Director of University Communications. Contact her at 419.530.2410 or meghan.cunningham@utoledo.edu.
Email this author | All posts by Meghan Cunningham
---