Archive for December, 2013
Tuesday, December 31st, 2013
Contact:  Dina Lomagno
Tel:         (215) 972-2222
Email:     lomagnod@gfhotels.com
Radisson Hotel at The University of Toledo hits the hospitality scene
(Toledo, Ohio)—The Radisson Hotel at The University of Toledo, formerly The Hotel at The University of Toledo Medical Center, is the newest name in the area's hospitality industry. Located on 3100 Glendale Ave, adjacent to The University of Toledo Medical Center, the hotel will officially rebrand on December 31, 2013.
Although the name of the hotel will be changing, the outstanding staff and services guests have grown to expect will still be readily available. The hotel offers lavish accommodations that guests cannot help but relax in from the moment they arrive. Whether traveling for business in conjunction with The University of Toledo Medical Center, attending a seminar or traveling with family and friends for a special occasion or wedding, we look forward to welcoming you!
With the hotel's rebranding, each guestroom will feature the well favored Serta Dream bed, guaranteeing a rewarding nights rest. Other guestroom and corridor upcoming improvements will include the installation of 39" HD televisions, new carpet, wall vinyl and window treatments. If guests have work to do, they will love the available oversized work desk and ergonomic chair in addition to complimentary high speed internet. Guests will also look forward to being welcomed by the new lobby enhancements which will feature new décor, furniture and lighting upgrades.
The Radisson Hotel at The University of Toledo offers a variety of amenities including the 31Hundred Restaurant and Bar where guests can experience signature cocktails and the best dining in town utilizing fresh regional ingredients. Relax in our restaurant and lounge, schedule a dinner meeting in our private dining room or feel free to enjoy our cuisine from the comforts of your own room. Additional amenities include an upgraded on-site fitness center, direct access to The University of Toledo's Morse Wellness Center, heated indoor pool and hot tub to keep you active and warm in the winter months. For guests who wish to venture out and explore there are various options surrounding the Hotel such as Toledo's stunning botanical garden or renowned Toledo Zoo. Offering 14,000 square feet of flexible meeting space, let one of our staff members cater your next social or corporate event. To schedule a site inspection or tour, please contact our Sales Department directly.
The World of Radisson has a range of defining features tailored to the needs of busy travelers. It is the round the clock guest touch point communication tools, physical attributes and services that make Radisson one of the world's leading full service hotel brands. It's all about treating every guest in the way they'd expect and deserve to be treated. The extra thoughtful care applied to every aspect of the Radisson experience is what allows it to achieve and maintain such high levels of service. The Radisson Hotel at The University of Toledo will be rich in the Radisson brand's "Yes I Can!" culture. It fosters a positive service attitude that each Radisson property chooses to adopt when dealing with every guest, every day. At Radisson, their commitment to provide 100% Guest Satisfaction is the heart and soul of the brand. The Radisson Hotel at The University of Toledo promises guest satisfaction and backs it up with training in customer service and guest retention for all employees. We are very excited to be the newest addition to the Carlson team and to the Radisson brand, your home away from home in Toledo, Ohio.
If you would like to make a reservation, set up a site visit or submit an RFP the hotel can be reached by calling 1-419-381-6800.
Media Coverage
The Blade (Dec. 31, 2013)
The Blade (Dec. 31, 2013)
---
Monday, December 16th, 2013

Experience 'The Magic of Christmas' with the Best-Selling Pianist of our Time
TOLEDO, OH – Barnes & Noble at The University of Toledo Bookstore is proud to announce it will host award-winning recording artist Jim Brickman for a brief musical performance and CD signing 11 a.m. Sunday, Dec. 22.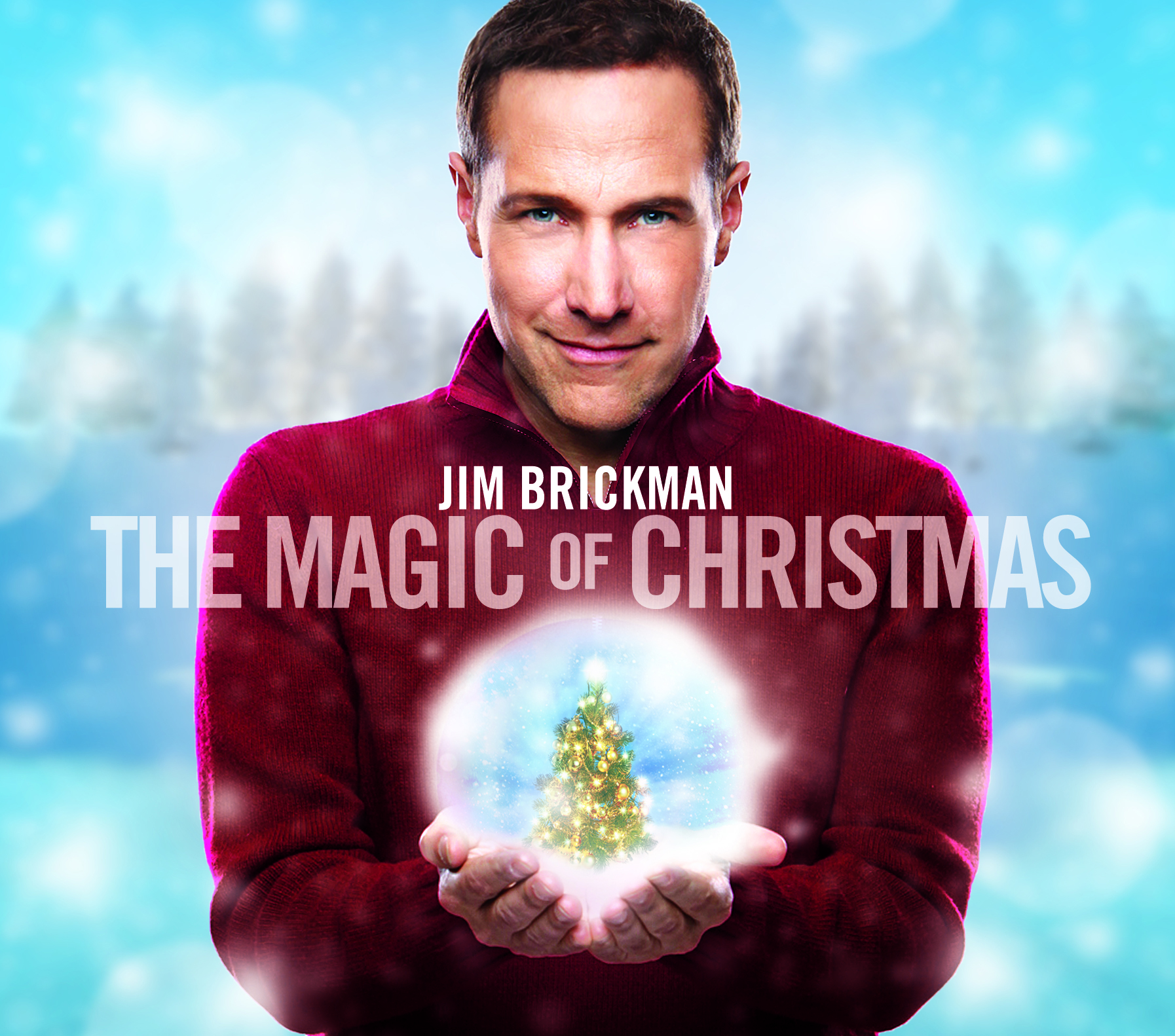 As a prelude to his concert at the Stranahan Theater later that afternoon, fans will have the opportunity to meet "America's Piano Sensation" and purchase an autographed copy of his latest CD, The Magic of Christmas. Brickman also will play several musical selections from his new CD as well as other Christmas favorites.
Brickman, an Ohio native, is an American songwriter and pianist of contemporary music, as well as a radio show host. He is known for his solo piano compositions, pop-style instrumentals, and vocal collaborations with artists such as Lady Antebellum, Johnny Mathis, Michael W. Smith, Martina McBride, Megan Hilty, Donny Osmond, Delta Goodrem, Olivia Newton-John, and others. He has earned two Grammy nominations for his albums Peace (2003), Best Instrumental, and Faith (2009), Best New Age Album, and earned six Gold and Platinum albums.
Brickman's latest CD, The Magic of Christmas, brings the season to life in this enchanting collection of Christmas favorites and beautiful piano solos. Brickman's brand-new original instrumentals "The Magic of Christmas" and "On a Winter's Night" include legendary singer Johnny Mathis adding his unforgettable sound to "Sending You A Little Christmas." Megan Hilty's romantic "Merry Christmas Darling" and Sandi Patty singing "Christmas Time Is Here," set a magical holiday tone. The Magic of Christmas will delight your spirit throughout the holiday season!
Barnes & Noble at The University of Toledo is located at 1430 Secor Road, Toledo, Ohio. For more information on this event, please call 419-530-2516 or visit the store's Facebook page at www.facebook.com/UTBookstore for more updates.
Click here for a promotional photo of Brickman.
———————————————————————————————————————————————————————————
The University of Toledo, established in 1872, has 16 colleges and six Ohio campuses and offers more than 230 doctoral, professional, graduate and undergraduate programs. Nearly 350 student athletes comprise 15 Division 1 Rocket athletic teams. UT has earned national and international acclaim for its expertise in solar and advanced renewable energy, environmental sciences, astronomical research, translational research and biomarkers. For more information about The University of Toledo visit utoledo.edu.
Barnes & Noble College is the leading operator of college bookstores in the United States. Barnes & Noble College currently operates over 700 of the finest campus bookstores, serving 4.5 million students and more than 250,000 faculty members at colleges and universities nationwide, delivering students and faculty an unmatched retail and digital learning experience driven by innovation, deep student and faculty insights, and advanced technologies. With its new partnerships with Microsoft and Pearson, Barnes & Noble College is shaping the next-generation of learning content for students and faculty. To learn more, visit us at bncollege.com.
Media Coverage
The Blade (Dec. 16, 2013)
The Blade (Dec. 19, 2013)
---
Monday, December 16th, 2013
** Media Alert **
Who/What: The University of Toledo, AFSCME Ohio Council 8 and AFSCME Local 2415 will sign an extension of an agreement that allows AFSCME to continue to represent certain groups of employees of the former Medical University of Ohio.
Where/When: UT President Lloyd Jacobs and representatives from AFSCME will sign the agreement at 12:30 p.m. on Monday, Dec. 16 in the lobby of The University of Toledo Medical Center.
With this new agreement, AFSCME and the University will be able to re-engage in contract negotiations.
Media Coverage
The Blade (Dec. 16, 2013)
13 ABC (Dec. 17, 2013)
---
Saturday, December 14th, 2013
The University of Toledo's College of Engineering Commencement remains set and will take place today at 3 p.m. in Nitschke Auditorium.
Any updates will be posted to the myUT page, utoledo.edu as well as UT's Facebook and Twitter accounts.
---
Friday, December 13th, 2013
If you ask leaders of university athletics marketing firm Learfield Sports about how well they are promoting The University of Toledo Rockets' brand, they offer a series of metrics: increased merchandise sales, higher attendance figures, skyrocketing bow tie sales… Wait, what?
"The University of Toledo Rockets are an important community rallying point and it's the job of Learfield Sports to help UT build and share the momentum UT's student-athletes create," said Mary-Bec Gwyn, general manager for Learfield's Rocket Sports Properties. "For the past three years, Learfield has been a proud partner with UT and businesses across northwest Ohio to host Tie One On, an annual event featuring bow ties to raise money in support of cancer care, awareness and outreach."
Taking place each year at a UT men's basketball game, everyone from UT coaches and opposing team coaches to members of the media to UT students, fans and UT's president wear bow ties or bow tie necklaces.
"Everyone is happier in a bow tie," according to Larry Burns, UT vice president for external affairs and a bow tie aficionado. "We've created an event that brings the community together with their University, and we're raising money for a great cause. And Learfield Sports is a key part of making this event a success."
Indeed, many of the businesses Learfield works with to help promote the Rocket Nation brand also are stepping up to support and promote the Fourth Annual Tie One On event during the UT Rockets' Feb. 5 game against archrival Bowling Green State University. And before the game, UT will work to set the Guinness World Record for most bow ties tied simultaneously.
Kroger, Yark Automotive and distributor Treu House of Munch are promoting Tie One On at grocery stores, Toledo dealerships and more than 200 local bars and restaurants, respectively. Those in need of heating or cooling services will be met by a bow tie-wearing serviceman thanks to One Hour Heating and Air Conditioning, and Harold Jaffe Jewelers donated the Tie One On 2014 necklaces for female participants.
"Just like the UT Rockets, these businesses all play important roles in our community, and it's really rewarding to see so many pull together to raise money for a good cause and to celebrate Toledo and its people," Gwyn said.
---
Wednesday, December 11th, 2013
Michael G. Morris, chairman of American Electric Power (AEP), will address graduates at The University of Toledo's fall commencement Sunday, Dec. 15, at 10 a.m. in Savage Arena.
There are 2,215 candidates for degrees from the summer and fall semesters from 12 of the University's colleges. There are 733 candidates for doctoral, education specialist and master's degrees, as well as graduate certificates, and 1,482 for bachelor's and associate degrees. The ceremony will be webcast live at http://video.utoledo.edu.
UT will award Morris an honorary doctor of business administration for leading the charge to update and enlarge the country's electrical grid.
In his role with American Electric Power, which is based in Columbus and is the largest electricity generating utility in the United States, Morris leads the company's efforts to develop an advanced interstate high-voltage transmission system designed to combine wholesale regional power delivery with increased reliability.
"AEP takes very seriously its responsibility to lead the expansion and development of America's electric energy backbone," Morris said in an interview with Forbes magazine. "Toward that end, AEP is investing millions of dollars and partnering with other utilities in the development of a more robust interstate network to promote electricity grid reliability and support economic growth. We believe, as do our partners, that development of a 'transmission superhighway' is critical to our nation's growth and security."
Prior to joining AEP in 2004, Morris was chair, president and CEO of Northeast Utilities System. Morris also was CEO and president of Consumers Energy and president of CMS Marketing, Services and Trading. Additionally, he was president of Colorado Interstate Gas Co. and executive vice president of marketing, transportation and gas supply for ANR Pipeline Co., both subsidiaries of El Paso Energy. Morris was the founder and president of ANR Gathering Co., one of the first gas marketing companies in the United States.
In the event severe winter weather requires commencement to be postponed, the ceremony would take place Monday, Dec. 16, at 10 a.m. in Savage Arena.
Click here to download a photo of Morris.
Media Coverage
13 ABC (Dec. 16, 2013)
The Blade (Dec. 16, 2013)
---
Tuesday, December 10th, 2013
Ernestine "Ernie" Shepherd, a 77-year-old world-famous bodybuilder, will visit The University of Toledo to share her inspiring story Friday, Dec. 13.
She will speak at 2 p.m. in the Student Recreation Center Oak Room. A meet-and-greet will follow the free, public talk.
"Ernestine Shepherd, 'Ernie,' is a personal trainer, a professional model, a competitive bodybuilder, and happier and more fulfilled than she's ever been in her life," Chauncey Whitehead, health and fitness expert who works with her, said. "At 77, she enjoys walking and has run numerous marathons.
"She is always willing to help others achieve a healthier lifestyle," he said. "Her mantra is 'determined, dedicated to be fit.'"
The 5-foot-5-inch woman who weighs 130 is a fan of Sylvester Stallone's "Rocky" movies.
"[Stallone] is my man, and I would love to meet him one day," she said on her website, ernestineshepherd.net.
Winner of the "World's Oldest Competitive Female Bodybuilder" from the Guinness Book of World Records in 2010 and 2011, Shepherd has been featured on "Good Morning America," "Anderson Cooper 360," "Inside Edition," "The Mo'Nique Show" and "Ripley's Believe it or Not!"
Shepherd's appearance is sponsored by the Catharine S. Eberly Center for Women and the Student Recreation Center.
For more information on the event, contact Jeffery Witt, program manager with the Eberly Center for Women, at jeffery.witt@utoledo.edu or 419.530.8573. Click here to download a photo of Shepherd.
---
Monday, December 9th, 2013
Seeing in real life a rare myxoma tumor in a heart or enlarged kidneys due to severe polycystic kidney disease cannot compare with medical students learning only from a textbook.
The new Liberato Didio and Peter Goldblatt Interactive Museum of Anatomy and Pathology at The University of Toledo includes these tissue samples among 300 specimens now on display for teaching future health-care professionals.
The museum will open Tuesday, Dec. 10, with a ceremonial ribbon cutting at 10:30 a.m. in the lobby of the Paul Block Health Science Building followed by tours of the museum, which is located downstairs in the basement in room 002 next to the gross anatomy labs.
"This has been my dream for more than 20 years to have a museum for medical students to see up close healthy organs side by side with rare anomalies that they may otherwise never have had the opportunity to view," said Dr. Carlos Baptista, associate professor of neurosciences and museum director.
Baptista has preserved the tissues donated to the University through a process called plastination, which is a technique that replaces fluids with a plastic resin. Medical students also have been involved with the dissection and preservation of items, and preserved specimens have been donated to UT.
The tissues are arranged according to function, such as digestion with stomachs, livers and intestines, and control with brain and spinal cord samples. Each specimen is labeled with a corresponding description on tablets positioned in front of the display.
"Hundreds of high school students visit our campus through programs such as Student-to-Student organized by current medical students, and they are fascinated by these organs," Baptista said. "In the past, we would bring different samples to show them, but now we have a new central location. The museum will serve future medical-care providers, high school students and members of the general public interested in knowing how their bodies work."
The museum features a "Helical Heart" display showing how the heart beats, which happens in a twisting motion like wringing a towel rather than a routine muscle contraction. It also includes samples of animal organs for comparative purposes, such as a large cow heart that is four times the size of the average human heart.
The museum is named for Dr. Liberato Didio, the first faculty member of the former Medical College of Ohio and first chair of the Anatomy Department, who created the body donation program, and Dr. Peter Goldblatt, who served as the second chair of pathology and as a professor until his retirement in 2000.
The museum is dedicated "in honor of those individuals who made a very personal and unselfish gift of their bodies in support of education and research," Baptista said.
On Tuesday and throughout the week, the museum will be open for visitors to take a tour.
Students will be able to gain access by swiping their ID cards at any time, and others interested in visiting in the future can make an appointment through the Department of Neurosciences at 419.383.4109.
Click here for a photo of the museum. Visit utoledo.edu/imap for more information.
Media Coverage
The Blade (Dec. 10, 2013)
WNWO and 13 ABC (Dec. 11, 2013)
---
Monday, December 2nd, 2013
Event: The University of Toledo announces the commissioning of its ReliaFlex Advanced Power System. The system is fully operational, giving the University a Green Data Center that will significantly reduce its carbon footprint and increase its electric reliability. The new system has been operational for three weeks and has already saved $1,000 with the University's current historically low energy rates.
Date/Time: 4 p.m. Tuesday, December 3, 2013
Location: University Computer Center, UT Main Campus, 2801 West Bancroft St., located on East Rocket Drive just east of Douglas Road www.utoledo.edu/campus/directions/pdfs/MainCampusMap.pdf
Details: The University's Green Data Center will be the second of its kind in the nation and the first in Ohio. GEM Energy, of Walbridge, OH, (www.gemenergy.com) designed, developed and commercialized the ReliaFlex system with a $1 million loan from Ohio Third Frontier.
The University's advanced gas turbine-based power system uses the technologies and packaging techniques designed and implemented by GEM Energy for the world-class, award-winning power system at Syracuse University's Green Data Center.
The University ReliaFlex system includes:
•  Four (4) C65 Capstone Hybrid Uninterrupted Power System Micro Turbines
•  A Thermax USA exhaust-fired chilled water module with hot water output
•  An external battery system for 10 minutes of electricity
•  Special environmental systems for hot and cold climate operation
GEM Energy's modular ReliaFlex system can be easily and quickly installed. All components of an integrated mission critical power system are contained in a pre-engineered system that can be shipped anywhere and connected to an existing infrastructure.
Ohio Third Frontier, of the Ohio Development Services Agency, provides funding to Ohio technology-based companies, universities, nonprofit research institutions and other organizations to create new products, companies, industries and jobs.
Interview opportunities:
Dr. Lloyd A. Jacobs, MD, President, The University of Toledo
Hussien Shousher, President, GEM Inc.
Contact:
June Remley
419-725-3119 desk
419-206-1262 cell
jremley@rlcos.com
Media Coverage
WNWO (Dec. 4, 2013)
---
Monday, December 2nd, 2013
BOARD OF TRUSTEES' MEETINGS
Monday, December 16, 2013
Driscoll Alumni Center, Board Room
2:00 p.m. Finance and Audit Committee Meeting
3:00 p.m. Trusteeship and Governance Committee Meeting
Tuesday, December 17, 2013
The Hotel at UTMC, Faculty Club Room
7:30 a.m. Clinical Affairs Committee Meeting
9:00 a.m. Academic and Student Affairs Committee Meeting
Wednesday, December 18, 2013
Libbey Hall
5:30 p.m. Board of Trustees Social Dinner
Any questions may be directed to the University Communications Office by calling (419) 530-7832 or via email at jonathan.strunk@utoledo.edu.
Joan A. Stasa
Secretary, Board of Trustees
December 2, 2013
---