Posts Tagged 'The University of Toledo Medical Center (UTMC)'
Tuesday, November 7th, 2017
The Eleanor N. Dana Cancer Center at The University of Toledo is hosting "Lymphedema: From Head to Toe," an evening of education and answers about lymphedema Monday, Nov. 13.
"Many might not be aware lymphedema can affect those recovering from other types of cancers, venous leg ulcers and chronic wounds, not just breast cancer," said Renee Schick, manager of Renee's Survivor Shop in the Eleanor N. Dana Cancer Center. "Lymphedema can also be congenital; this is referred to as primary lymphedema. This program aims to educate and provide answers to those living with this chronic condition."
Registration begins at 5 p.m. with the program starting at 6 p.m.
Guenter Klose, MLD/CDT Certified Instructor, CLT-LANA and founder of Klose Training & Consulting, LLC in Lafayette, Colo., will be the featured speaker. Klose is an internationally known expert on lymphedema therapy. Certified in Manual Lymph Drainage (MLD) and Complete Decongestive Therapy (CDT) at the renowned Foeldi Clinic in Hinterzarten, Germany, Klose was instrumental in establishing the field of lymphedema therapy and training in the U.S.
In addition, local therapists and lymphedema-product manufacturers also will be on hand to share information. The program is free and valet parking is available and refreshments will be provided.
Those interested in attending are asked to RSVP to EleanorNDanaCancerCenter@utoledo.edu or Renee's Survivor Shop at 419.383.5243.
---
Thursday, October 19th, 2017
To better serve the people in the Toledo region who suffer from addiction, The University of Toledo Medical Center has joined the Hazelden Betty Ford Foundation Patient Care Network.
The Hazelden Betty Ford Foundation is the nation's leading nonprofit treatment provider and its Patient Care Network is the first of its kind in the addiction treatment industry working to address the needs of patients beginning their recovery journey.
"We saw the need and felt the obligation to join the fight against substance misuse that is so prevalent in the Toledo community, the state of Ohio and our nation," said Dan Barbee, CEO of UTMC. "As a member of the Hazelden Betty Ford Patient Care Network, we will have access to resources, best practices and most-effective treatment approaches that will be invaluable additions to our current care provided in the UTMC Adult Detoxification Inpatient Unit to aid our patients as they work toward a successful, long-term recovery."
In early April 2017, UTMC opened a 10-bed inpatient, acute detox unit for adults ages 18 and older. The unit has treated about 320 patients with a nearly 94 percent program completion rate.
"The Hazelden Betty Ford Foundation's experience, knowledge and expertise uniquely position us as a 'Center of Excellence' to share our clinical best practices and tools with other leading-edge health care providers through our innovative Patient Care Network," said Bob Poznanovich, executive director of business development for the Hazelden Betty Ford Foundation. "We are committed to sharing our multi-faceted, evidence-based approach to confronting the opioid crisis with states like Ohio, and our own system benefits mightily from collaborating with other leading-edge health care providers like The University of Toledo Medical Center."
As a member of the Patient Care Network, UTMC will gain access to tools, resources and collaborative consultation for its leadership, staff, patients, families and communities. This is especially timely as the opioid crisis places added pressures on hospital systems, substance use disorder treatment providers, primary acute mental health providers and other specialty providers across the country.
To learn more, visit www.hazeldenbettyford.org/professionals/patient-care-network.
---
Tuesday, January 24th, 2017
Following a thorough review of its clinical operations and the needs of the region, The University of Toledo leadership has determined that The University of Toledo Medical Center will continue to operate in South Toledo serving the community.
The hospital is strong financially, operating near full capacity and able to meet the health care needs of its neighbors. In the coming years, UTMC will strengthen its focus in the areas of primary care and behavioral health.
UTMC will continue to be owned by The University of Toledo and serve as a teaching hospital, providing opportunities for learners from the Colleges of Medicine and Life Sciences, Pharmacy and Pharmaceutical Sciences, Nursing, and Health and Human Services.
In 2016, UTMC served approximately 12,000 inpatients, treated 36,000 people in the emergency department and saw more than 250,000 people in affiliated clinics. More than 70 percent of the medical center's patients come from the neighborhoods surrounding the hospital, and serving that population will continue to be a priority for UTMC.
"In a rapidly changing industry such as health care, it was imperative that we take the time to thoroughly review our operations, the community we serve and the dynamics of the healthcare market. We needed to be sure we could successfully adapt to the changing environment we live in and continue to serve our 80,000 neighbors effectively," UT President Sharon L. Gaber said. "We have confidence in our team and we appreciate the patience everyone exhibited while we worked toward determining this path forward."
In the years ahead, UTMC will continue to evolve to respond to changing health care priorities and the needs of the Toledo community.
"Our success is directly related to the efforts and commitment of our more than 2,300 employees and physicians who work tirelessly to provide high-quality care for our patients," said Dan Barbee, interim CEO of UTMC. "We are excited about our future and we look forward to continuing to serve this community we know so well."
---
Monday, December 12th, 2016
An increased focus on patient safety has earned The University of Toledo Medical Center a place on a ranking by Consumer Reports of the country's safest teaching hospitals.
UTMC was named one of America's 32 best teaching hospitals at preventing central-line infections in intensive care units (ICUs). The study used federal data from 2011 to 2015.
Central-line infections involve IV tubes and are particularly dangerous because they allow germs to directly enter a patient's bloodstream. Up to a quarter of all central-line infections are deadly.
"Patient safety is our top priority at UTMC and this report reflects the hard work that our doctors, nurses and entire staff have put in to reduce the number of these infections," said Dan Barbee, UTMC interim CEO.
Experts believe central-line infections are highly preventable and Barbee says "as a teaching hospital, we feel it's vital to focus on safety as we prepare the next generation of physicians to serve northwest Ohio."
This honor comes on the heels of recent patient satisfaction surveys that give UTMC high marks in outpatient surgery. Barbee adds "it's great to see our staff's efforts to improve the patient experience being recognized and we continue to focus on ways to provide high-quality life-saving care to the patients we serve."
The University of Toledo Medical Center
The mission of The University of Toledo Medical Center (UTMC) is to improve the human condition by providing patient-centered, university-quality care. The University of Toledo Medical Center — the only university medical center in the region — has continuously served as an excellent teaching and learning site for students, physicians, faculty and staff.
---
Thursday, November 17th, 2016
As winter approaches and the mercury drops, you may be tempted to snuggle a little closer to your bed partner overnight. But one University of Toledo Medical Center physician warns your warm and snuggly sleep position could cause nerve problems.
Dr. Nabil Ebraheim, professor and chair of the Department of Orthopedic Surgery, said a condition called radial nerve palsy can develop when the radial nerve is compressed near the elbow.
The radial nerve runs along the underside of the arm and controls the movement of the triceps muscle and is responsible for enabling extension of the wrist and fingers. It also controls sensation in part of the hand.
"Radial nerve palsy is often referred to as honeymoon palsy, due to the closer sleeping habits of newlyweds," he said. "When your partner falls asleep while laying on your arm, the radial nerve and surrounding muscles are compressed, which can cause numbness and prolonged tingling in the fingers or even restrict movement in the hand or wrist."
Wrist drop is a rare, but disabling condition that causes paralysis of the muscles that normally raise the hand at the wrist and can make it difficult to move the hand or fingers.
Radial nerve palsy is treated by supporting the wrist with a brace or splint and through physical therapy that helps to maintain muscle strength and reduce contracture. The nerve usually recovers within a few weeks, but in some cases it could take four to six months. Extreme cases, including wrist drop, could require surgery.
Ebraheim said the best way to avoid developing these conditions is to reevaluate the way you sleep.
"People should be mindful of their sleep position to reduce the risk of nerve injury," Ebraheim said. "It's best to avoid positions that place pressure on the upper arm either from snuggling up with a loved one or sleeping with your arm curled under your head."
---
Thursday, October 27th, 2016
As the warmth of early fall gives way to crisp evenings and the start of the holiday season, thoughts of raking leaves and a crackling fire come to mind. But not everyone can enjoy the crunch of drying leaves and the scent of wood burning in the fireplace.
The 30 percent of adults and 40 percent of children who are affected by nasal allergies in the United States know the sneezing, stuffy nose, sinus pressure, itchy eyes and cough of seasonal allergies are not always resolved with the change of seasons.
University of Toledo Health Allergist and Immunologist Dr. Svetlana I. Kriegel recommends those affected learn their triggers and symptoms and ways to avoid exposure to allergens to reduce the misery of nasal allergies.
"The most common are seasonal pollen allergies in the spring, summer and fall. About 70 percent of patients with spring allergies also have allergy symptoms in the fall," Kriegel said. "We have seen a drop in temperature and with it a drop in ragweed pollen, the primary fall allergen."
Kriegel said patients are starting to notice a change, but we aren't out of the woods yet and other allergens, like mold are actually triggering allergic symptoms.
"The fungi take advantage of the fallen leaves and decaying vegetation this time of year and can be found in compost piles, cut grasses, wooded areas, soils, lawn debris and other moist surfaces," Kriegel said. "In order to reduce the exposure to molds, I suggest avoiding raking leaves altogether or wearing a particle mask if you must work outside."
A hard frost will eventually kill the foliage and bring the outdoor molds to the dormant state. However, Kriegel said indoor molds can still be troublesome, especially with humidity levels more than 50 percent. The damp air allows molds to flourish in poorly ventilated areas like attics, bathrooms, basements and under kitchen sinks.
"As we close windows and start running heaters, indoor allergens including dust mites, pets, cockroaches and molds become predominant allergy triggers," Kriegel said. "Luckily, effective avoidance measures can diminish exposure thus decrease nasal, eye and chest symptoms. I always teach my patients this first line of defense."
Kriegel said it is important to consider other indoor allergens as we settle in for the winter.
"As we are coming to the holiday season, we all should be jolly and happy," she said. "Be mindful of your guests who could have an allergic or asthmatic reaction to indoor triggers."
Smoke from fireplaces, wood burners, scented candles, air fresheners and pets can cause problems for allergy sufferers.
"If you purchase a live Christmas tree, you are at risk for carrying millions of mold spores into your home in its bark," she said. "This mold can cause worsening of allergies and asthma in sensitive adults and kids."
When avoidance measures are not enough to minimize suffering from allergies or when patients also experience episodic cough, wheezing or chest tightness, Kriegel develops an individualized care strategy for each patient.
"Pharmacological therapy for patients with allergies and asthma made great advances in recent years," she said. "Medicines can significantly improve the quality of life of allergic individuals.
Nonetheless, for the most bothersome, persistent and difficult to treat symptoms, allergen immunotherapy offers a great advantage. For the right patient, allergy shots can reduce suffering from asthma and potentially cure his or her allergies."
---
Wednesday, October 19th, 2016
Nearly half of all Americans have taken at least one prescription medication and 20 percent have used three or more prescription drugs in the last month. But according to a National Council on Patient Information and Education survey, more than half report not taking their medications as prescribed, putting them at risk for serious health concerns.
During October, which is American Pharmacists Month and Talk about Your Medicines Month, University of Toledo pharmacists are encouraging patients to build a relationship with their pharmacist in order to learn how to take medications properly, manage multiple prescriptions and reduce prescription costs.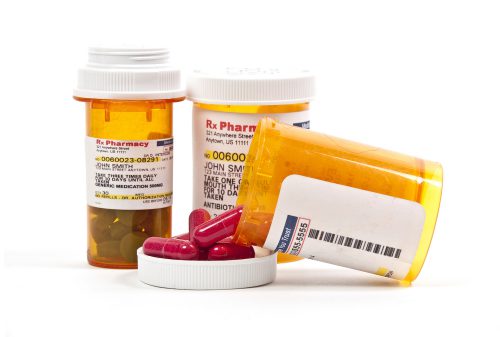 "Your pharmacist is likely the most accessible health care provider you have," said Lindsey Eitniear, clinical pharmacist. "Yet not enough people take the time to talk to their pharmacist about their health. That is truly unfortunate, because we can provide many services to help our patients understand and manage their medications better."
More than 12,000 prescriptions are filled each month across UT's three outpatient pharmacies and pharmacists work directly with patients who are recovering in the UT Medical Center or being treated in several of UT's clinics.
"We educate patients about taking their medication properly, identifying potential side effects and managing chronic conditions," Eitniear said. "We also work to resolve insurance concerns and explore options for reducing out-of-pocket expenses."
New legislation also allows a physician to permit pharmacists to make adjustments to medication dosages including those for blood pressure and diabetes at the pharmacy.
"We work closely with physicians to suggest simplifying medications or to clarify what has been ordered," Eitniear said. "This extra communication ensures patients know how to take their medications correctly and is an added safety for patients."
Eitniear said it is safest when patients use the same pharmacy each time they need a prescription filled, particularly if the patient takes multiple drugs.
"We can track some controlled medicines and a few others are tracked through insurance companies, but there is no one database that holds all patient prescription information," she said. "Even a seemingly simple antibiotic can cause severe interactions with some medications. Pharmacists can spot these potential hazards if prescriptions are filled in the same location."
Consistent use of the same pharmacy also allows a relationship to form between patient and pharmacist.
Holly Smith, UTMC Outpatient Pharmacy manager said patients should talk about all medications they are taking at each doctor's appointment. She said printouts of all prescribed medications can be requested from the pharmacy and shared with physicians and family members.
"I tell patients to carry the list in their purse or wallet so they always have it with them," she said. "It's also important that there is at least one designated family member who knows your health history and medications in case of emergency."
This also is a good time to take inventory of any leftover or expired medications. Pharmacists can advise patients the proper methods for disposing of old prescription and over the counter medications.
"We accept unwanted medications in a drop box in the emergency department of UTMC," Smith said. "Patients with injectable medications should follow the directions on their sharps container for proper disposal."
Smith said unused medications also can be mixed with used kitty litter or coffee grounds and disposed of in the trash. Medicated patches should be folded over and stuck together before being thrown away.
"I would advise anyone getting a prescription filled to take a minute to ask a few questions about the medication you will be taking. You can even call your usual pharmacy to review medications and discuss any concerns," Smith said. "It is our goal as pharmacists to do the best we can by our patients so they are able to care for themselves and stay well."
---
Monday, October 10th, 2016
The University of Toledo's Eleanor N. Dana Cancer Center is holding a free seminar to educate cancer patients about the latest lymphedema treatments available and provide advice for managing their symptoms.
"Lymphedema from Head to Toe" will be held at 6 p.m. Monday, Oct., 24 at the Radisson Hotel located on The University of Toledo Health Science Campus. Registration begins at 5:30 p.m. in the Dana Cancer Center. Valet parking is available and refreshments will be provided.
Dr. Suzie Ehmann, clinical coordinator of the edema management program at Carolinas HealthCare System, will be the keynote speaker. For more than 13 years Dr. Ehmann has dedicated her practice to the evaluation and comprehensive treatment of patients with lymphatic disorders and chronic non-healing wounds.
Lymphedema is painful swelling due to a buildup of lymphatic fluid. It is common in cancer survivors who have had lymph nodes removed or radiation therapy as a part of their treatment plan. This painful condition occurs primarily in the extremities, but also can occur in other areas of the body, such as the face and chest.
"We will review the lymphatic system and how to look for the symptoms of lymphedema," Ehmann said. "Many patients don't realize that occasional swelling can be the start of a much bigger problem. If we address lymphedema at this stage, it is much more treatable and improves the quality of life for patients."
"Often lymphedema is associated with breast cancer, but those who have head and neck cancers or melanoma can also experience lymphedema," she said.
While there is no one-size-fits all solution, Ehmann says a comprehensive treatment plan including skin care, massage, compression and exercise helps improve the quality of life of many lymphedema patients.
"This is a rare opportunity for patients and professionals alike to hear from one of the nation's leading lymphedema experts," said Renee Schick, event organizer and manager of UTMC's Survivor Shop. "Anyone with a condition that can lead to chronic swelling and those who care for lymphedema patients will benefit from her presentation."
---
Monday, October 3rd, 2016
When the heart is no longer able to support the circulation of blood properly, both a patient's quality of life and life expectancy diminishes. Heart failure patients can experience shortness of breath and fatigue, which can make everyday activities difficult.
The University of Toledo Medical Center will hold a free symposium to discuss the symptoms of heart failure, share the latest treatment options available and identify community resources available for patients.
"Navigating Heart Failure" will be 5:30-7:30 p.m. Tuesday, Oct. 11 in Room 1000A of the Collier Building on The University of Toledo Health Science Campus.
"We wanted to reach out to our community to help heart failure patients better understand their condition and the resources available to them," said Connie Mueller, lead LVAD coordinator for UTMC and event co-organizer.
According to the American Heart Association, nearly six million Americans are living with heart failure, with more than half of them between the ages of 35 and 74. One in five people will develop the disease in their lifetime.
"People shouldn't think of heart failure as a disease of the elderly. Young people also need to be aware of the symptoms of heart failure," said Dr. George Moukarbel, medical director of the heart failure and LVAD programs at UTMC. "Potential warning signs are shortness of breath, increased heart rate, unusual fatigue and swelling in the extremities. The symptoms can be mild at first and often younger patients ignore or dismiss these early symptoms."
A number of conditions can lead to the development of heart failure, including diabetes, obesity, sleep apnea and high blood pressure. Moukarbel said it is important for patients to discuss their risk of developing heart failure with their physician.
"Heart failure is a life-threatening condition with no cure, but there are treatment options available to manage symptoms and prevent further heart damage," he said. "Medications and simple lifestyle changes can help slow the progression of the disease."
Patients with advanced or end-stage heart failure have several treatment options available to them, including a surgically implanted pump called a left ventricular assist device, or LVAD. It is attached to the heart to help it pump more blood with less work.
"We have met with patients who were told their only remaining option was hospice care, but were able to receive an LVAD implant and are doing well today," said Margaret Commet, operations supervisor of UTMC's cardiovascular unit and event co-organizer. "It is important that heart failure patients understand that advanced treatments can give them more time and improve their quality of life."
With his heart functioning at only 10 percent, Byron Clark was given only six months to live in early 2015.
"I decided to get the LVAD implant at that time because I didn't think six months was long enough to wait on the transplant list," said Clark, who had the LVAD implanted at UTMC. "It did take some adjustments to learn to live with the implant, but it gave me time until a donor was found 16 months later."
"For patients like Byron, the LVAD is a bridge to transplantation," said Dr. Mark Bonnell, UTMC cardiothoracic surgeon and director of the LVAD program. "Others who are not eligible for a transplant can still see a substantial improvement in quality of life from LVAD as a permanent solution. The LVAD has added not only years but quality to their lives which is indeed the central purpose of this technology."
More than 18,000 patients worldwide and 39 patients at UTMC have received implantation of the LVAD device.
"I definitely recommend having the LVAD implant and the doctors at UTMC," Clark said. "It gave me extra time and I feel great today. My new heart is functioning well and I look forward to working in the yard and traveling."
Clark and his wife have established the Having a Heart for a Heart Foundation to educate and guide families through the LVAD to transplant process and provide financial support for patients.
"We were blessed to have good insurance, but we know others who have lost everything trying to manage the financial burden of these surgeries," said Debbie Clark, foundation president. "We wanted to do something to give back and help others who need to travel this journey."
Dr. Moukarbel and Dr. Bonnell will speak at the "Navigating Heart Failure" event, along with patients who will share their experiences in living with heart failure. Vendors and educational booths will be available, including information about cardiac rehab, smoking cessation, respiratory therapy and proper nutrition.
Preregistration is required. Call 419.383.5150 by Thursday, Oct. 6 to register. Nurses can earn one continuing education credit for attending.
---
Monday, October 3rd, 2016
To promote healthy living in northwest Ohio, University of Toledo Health will hold a free Wellness Expo 9 a.m. to 2 p.m. Saturday, Oct. 8 at Glendale Medical East, 3333 Glendale Ave., Toledo.
Local health experts will present information on a variety of topics including the effects of physical activity in the prevention of diabetes, how stress and depression play a role in cardiac disease, care for expectant mothers and Lucas County Health assessment data.
Attendees will have access to free health screenings including blood glucose, blood pressure, lung capacity and HIV testing. Flu shots also will be administered at the event.
"We want to empower individuals in northwest Ohio to take charge of their own wellness and are pleased to provide this opportunity to share important health information to the members of our community," said Dr. Johnnie Early, event organizer and dean of the College of Pharmacy and Pharmaceutical Sciences.
Vendors will share information about smoking cessation, managing blood pressure, preparing healthy meals, asthma control and heart health. Representatives from Life Connection of Northwest Ohio, the American Heart Association, Lucas County Children Services and other community resource organizations will also be on hand to share information about their services.
Visit http://uthealth.utoledo.edu/webforms/health-expo.html or call 419.383.1904 to pre-register.
---