Posts Tagged 'College of Arts and Letters'
Monday, November 8th, 2021
Nausea. Chills. Fatigue. Headache.
Before getting vaccinated against COVID-19, many of us braced for the minor but uncomfortable side effects we'd heard so much about in the news or from our friends and neighbors who had already received the jab.
New research led by The University of Toledo suggests how much attention people pay those fears may predict how poorly they'll feel post-vaccine.
In a paper published last week in the journal Psychotherapy and Psychosomatics, researchers detailed for the first time a link between the side effects people expected from COVID-19 vaccination and those they actually experienced.
"It's important to see how psychological variables may be correlated to how people respond to these vaccines," said Dr. Andrew Geers, professor in the UToledo Department of Psychology and the paper's lead author. "Our research clearly shows that people who expected symptoms like headaches, fatigue or pain at the injection site were much more likely to experience those side effects than those who did not anticipate them."
Geers' lab specializes in the study of social psychology theory within health and medical contexts, including the psychology of drug side effects, placebo effects and nocebo effects.
While it's well documented in the scientific literature how psychosocial factors can impact the success or side effects of a given treatment, no one had yet done so in the context of COVID-19 vaccines.
In April, Geers and his colleagues distributed a survey asking unvaccinated adults in the United States about their expectation for seven common vaccine side effects that had been widely publicized by the U.S. Centers for Disease Control and Prevention — pain at the injection site, fever, chills, headache, join pain, nausea and fatigue. The survey also collected socio-demographic information and assessed participants' symptoms of depression and general worry about the pandemic.
Over the next three months, researchers followed up with 551 now fully vaccinated participants to ask which of the seven previously identified side effects they experienced.
"We found a clear link between what people expected and what they experienced," said Kelly Clemens, a UToledo doctoral student studying experimental psychology and paper co-author. "Those psychological factors are predictive over and above the other factors that we knew were involved in predicting side effects, such as the specific vaccine someone received, their age or whether they previously had COVID-19."
In addition to helping to explain why some of us felt so crummy after vaccination and others did not, Geers and Clemens said the study also could provide important clues for overcoming some of the lingering vaccine hesitancy — both for first timers who are worried about side effects and those who become eligible for a booster dose but don't want to go through the ordeal again.
"This really shows the power of expectations and beliefs, even in something that we know is very physical," Geers said. "It appears that the effect that comes out of the vaccine is being shaped by psychology — by expectations and worry. If we're able to reframe and think about side effects differently, it might reduce the experience of side effects."
Geers and Clemens are working with colleagues to analyze similar data from other countries to further understand how expectations shape reported vaccine side effects. They also plan to explore additional data that were collected in their survey about other side effects, side effect severity, booster dose intention and social media use.
"This is a really great example of some of the research that our lab does. I think it lays the groundwork for us to move forward not only with COVID vaccines but looking at nocebo side effects more broadly," Clemens said. "A lot of students don't get this experience. Dr. Geers is an incredible mentor and he's been great at helping me be involved at all levels of the research. I'm not just learning good methodology in class, but I'm also able to put it in practice."
---
Tuesday, November 12th, 2019
The University of Toledo will host an exhibition of more than a dozen panels from The AIDS Memorial Quilt in recognition of World AIDS Day.
The exhibit, which is a partnership between the UToledo Department of Art at the Center for the Visual Arts and The University of Toledo Medical Center Ryan White Program, runs from Friday, Nov. 15, through Friday, Dec. 6, in the Center for the Visual Arts Gallery. World AIDS Day is Dec. 1.
A free, public lecture featuring Jeanne White-Ginder will open the exhibition 6 p.m. on Friday, Nov. 15, in the Toledo Museum of Art Peristyle.
White-Ginder is the mother of Ryan White, an Indiana teenager who contracted HIV in the mid 1980s following a blood transfusion. Their fight against discrimination and for him to return to school gained national attention. He had become a face of the AIDS crisis in America by the time he died in 1990 at the age of 18.
Shortly after his death, Congress passed a bill to establish a federally funded program to care for people with HIV/AIDS that would eventually carry his name as the Ryan White HIV/AIDS Program.
White-Ginder has remained a steadfast HIV/AIDS activist, fighting against stigma and advocating for testing as a way to reduce and prevent spread of the disease.
"I want to be around to see the end of AIDS, and I think we're close to that. This is something Ryan started and advocated so hard for. I enjoy talking about Ryan's life and the difference he made," she said. "I think it's important now to hear stories of those affected. That's why the quilt coming to Toledo is important. You actually see the faces and the stories. These people were loved and they were cared about. We do not want these people forgotten."
Joining White-Ginder at the kickoff event will be Robert Sember, an artist, researcher and educator whose work focuses on the intersection of public health and art. He's currently a part-time faculty member at the New School in New York City.
The AIDS Memorial Quilt was started in 1987. In the three decades since, it has grown to include more than 48,000 panels. Nearly 100,000 individuals are memorialized on the quilt.
Panels to be displayed locally include several recognizing individuals from northwest Ohio, as well as a number of well-known artists, photographers, filmmakers and activists.
The exhibit is supported by The Ann Wayson Locher Memorial Fund for HIV Care.
Dr. Mysoon Rizk, a UToledo professor of art history and one of the organizers of the exhibit, said as the AIDS epidemic spread in the 1980s, artistic communities in major U.S. cities such as New York were hit particularly hard. Because of that, she said, artists have played an important role in fighting to change attitudes toward the disease and giving voice to what it means to be affected.
"Staging such an exhibition makes for educational opportunities to focus discussion on AIDS and HIV, both of which still ravage many communities around the world and both of which remain associated with stigmatizing experiences," Rizk said. "Young people who never learned about the history of the AIDS crisis may experience consciousness-raising and greater awareness about diseases, whether transmitted sexually or by any other means, such as blood transfusions, as well as to learn about the incredible UTMC Ryan White program."
The Ryan White Program at UTMC offers high-quality comprehensive care for individuals and families affected by HIV/AIDS. The program offers adult primary care, mental health counseling, case management, advocacy and HIV testing in Lucas County and the surrounding area. In 2018, the program served more than 1,000 individuals.
---
Monday, March 25th, 2019
The craft brewery boom is good for home values.
Using Charlotte, North Carolina, as a case study, researchers at The University of Toledo and the University of North Carolina at Charlotte found that craft breweries have a positive impact on residential property values.
Condominiums in center-city neighborhoods show a nearly 3-percent increase on sales price after a brewery opened within a half mile.
Single family homes in center-city neighborhoods saw a nearly 10-percent increase after a brewery opened within a half mile.
The study, which is published in Growth and Change: A Journal of Urban and Regional Policy, found no significant impacts on commercial property values.
"Being able to walk to a craft brewery in the evening or late afternoon on the weekend is considered a positive amenity that would – for some people – be attractive when looking at a house," said Dr. Neil Reid, professor of geography and planning at The University of Toledo who is affectionately known as the "Beer Professor." "There is a different attitude toward a craft brewery. It's perceived differently than a liquor store or bar."
In Charlotte, a relatively large and growing city with an increasing competition for land and housing, 21 breweries opened between March 2009 and October 2016.
For the study, researchers focused on properties sold between 2002 and 2017 within a half mile buffer of a brewery and found that while many areas in close proximity to a craft brewery appear to have been associated with relatively higher price premiums even before the opening of the brewery, breweries tend to add to this premium.
"These results are informative to policymakers considering revising zoning laws and other regulations in efforts to promote the growth of craft breweries and spur economic development in their local economies," said Dr. Isabelle Nilsson, assistant professor in the Department of Geography and Earth Sciences at the University of North Carolina at Charlotte.
Nilsson earned a Ph.D. in spatially integrated social science at UToledo in 2015 and her master's in economics at UToledo in 2011.
Reid's previous research has shown that craft breweries often tend to be located in neighborhoods that have recently experienced economic distress, and craft breweries have played a key part in revitalization efforts in many urban areas by restoring old, abandoned buildings.
Craft breweries contributed $76.2 billion in economic impacts to the U.S. economy in 2017, including more than 500,000 total jobs with more than 135,000 jobs directly at breweries or brewpubs, according to the Brewers Association.
"This new research shows that craft breweries contribute to increased property tax revenues for local governments, in addition to job creation and aiding neighborhood revitalization efforts," Reid said. "However, the effects to residential property values may not be as significant in places with higher rates of vacancies and lower population growth, as well as in more established cities such as Chicago or New York."
In a separate study recently published in Papers in Regional Science, the researchers took a close look at craft brewery closures in Chicago, Denver and Portland from 2012 through 2016 after a decade of rapid industry growth.
In those four years, 27 craft breweries closed and 225 opened for business.
Peak growth in all three cities took place in 2013 and 2014, and since then the number of entries into the market have declined while the number of closures has increased.
"I think that the craft brewing industry is following a natural progression, with rapid growth at the onset followed by diminishing growth rates as it matures," Nilsson said. "As it continues to mature, we will see shakeouts involving closures of less competitive breweries."
The economic geographers found that being in a cluster does not have a significant effect on brewery survival.
"Many craft brewers who open a business choose to locate close to the competition to draw more people in for brewery hopping, though it also is partly driven by zoning restrictions, too," Reid said. "However, clustering also creates a more competitive environment, which can make it harder for one to remain open."
Although closures do not appear to occur in brewery districts or in areas with a high concentration of breweries, closures tend to occur in more residential areas outside of downtowns.
Closed breweries had an average of one other brewery within one mile, while those that were still open as of 2016 had around 2.5 other breweries surrounding them.
The researchers also identified other trends related to business survival:
Being in a neighborhood where incomes are higher is positively related to brewery survival.
As the population of white and millennials in a neighborhood increases, the probability of a brewery surviving decreases.
Higher population density also is associated with greater likelihood of closure.
"Even though millennials are driving the industry and craft beer drinkers are predominantly white, income is more important than racial composition or age composition," Reid said.
Dr. Oleg Smirnov, associate professor of economics at UToledo, and UToledo doctoral student Matt Lehnert also served as co-authors on the study of closures in the craft brewing industry.
To learn more about the evolving appetite of craft beer drinkers and the experimentation of craft brewers, read Reid's blog about the beer industry.
---
Monday, February 26th, 2018
Dr. Rubin Patterson, professor and chair of sociology and criminology at Howard University, will return this week to The University of Toledo campus and a city he called home for more than two decades to discuss his book focusing on the black experience in the Glass City.
"Black Toledo: A Documentary History of the African-American Experience in Toledo, Ohio" was published by Brill in November as a hardcover and will be published as a paperback by Haymarket Books in December.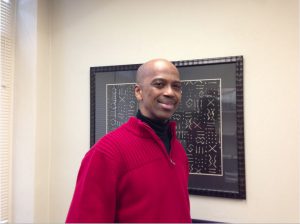 Patterson will talk about "Black Toledo" 6 p.m. Wednesday, Feb. 28 in UT Law Center Room 1002. The free, public event is hosted by the UT Africana Studies Program and the UT College of Arts and Letters in honor of Black History Month.
"We are very happy to welcome back Rubin to talk about this landmark book," Angela M. Siner, director of anthropology and the UT Africana Studies Program, said.
Editors Patterson and Dr. Abdul Alkalimat, professor emeritus of African-American studies at the University of Illinois at Urbana-Champaign, met at UT. Alkalimat was the first director of the Africana Studies Program at the University in 1996. He was a faculty member at UT from 1995 to 2007. Patterson, who worked with student leaders in the early 1990s to convince UT administrators to create Africana Studies, then served as director of the program from 2007 to 2014.
In their book, Patterson and Alkalimat chronicle more than 200 years of African-American struggles for a better life in Toledo. With newspaper articles, academic papers, census data and popular writings about Toledo, the two pieced together the story of African-American organizations, institutions, events and individuals confronting oppression and other challenges.
"Readers will obviously come away with a better understanding of the black experience in Toledo, but black Toledoans will have a better appreciation for the rich legacy that they have inherited and of which they are a part," Patterson said.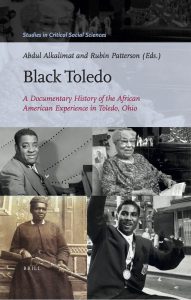 The 317-page book is divided into four sections: the origin of the black community, 1787 to 1900; the formation of community life, 1900 to 1950; community development and struggle, 1950 to 2000; and survival during deindustrialization, 2000 to 2016.
"Black Toledo" covers everything from the Underground Railroad to Frederick Douglass and Sojourner Truth speaking in Toledo in 1864, neighborhood segregation to fighting the Klu Klux Klan, the musical genius of natives Art Tatum and Jon Hendricks to the Hines Farm Blues Club, Black Panthers patrolling Dorr Street and the proliferation of African-American businesses, to memorable moments of boxer Wilbert "Skeeter" McClure who won a gold medal in the Olympics in Rome and legendary UT quarterback Chuck Ealey who led the Rockets to a 35-0 record from 1969 to 1971.
---
Wednesday, February 14th, 2018
The University of Toledo is slated to lead eight out of the 21 new research projects to be funded with $3.5 million from the state of Ohio to address water quality and algal bloom toxicity.
UT, situated on the western basin of Lake Erie, is to receive nearly $1 million of the $3.5 million dedicated by the Ohio Department of Higher Education for these additional projects in the ongoing, statewide Harmful Algal Bloom Research Initiative, which began three years ago after the city of Toledo issued a Do Not Drink advisory for half a million water customers due to the level of microcystin detected in the water.
UT is one of the lead universities in the Harmful Algal Bloom Research Initiative, which consists of ten Ohio universities and five state agencies.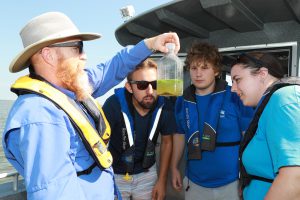 The selected projects focus on reducing nutrient loading to Lake Erie; investigating algal toxin formation and human health impacts; studying bloom dynamics; better informing water treatment plants how to remove toxin; and aiding the efforts of state agencies.
Dr. Tom Bridgeman, professor in the Department of Environmental Sciences, will lead a project to develop sampling protocols and collect samples to assess listing criteria that the Ohio Environmental Protection Agency may use to monitor the water quality of the open waters of the western basin of Lake Erie and to potentially assign official designations such as "impaired" or "unimpaired."
"Although it is obvious to nearly everyone that harmful algal blooms are impairing Lake Erie each summer, we need to develop objective scientific criteria that can be used to list the open waters of the lake as officially 'impaired,' and to remove an 'impairment' designation in the future if conditions improve sufficiently," Bridgeman said.
UT researchers also to receive some of the $988,829 in state funding for their projects are:
Dr. Jason Huntley, associate professor in the Department of Medical Microbiology and Immunology, will be developing and testing biofilters – water filters containing specialized bacteria that degrade microcystin toxins from lake water as it flows through the filter. These biofilter studies are aimed to develop cost-effective, efficient and safe drinking water treatment alternatives for the city of Toledo and other Lake Erie water municipalities.
Dr. Steven Haller and Dr. David Kennedy, assistant professors in the Department of Medicine, will investigate how cyanotoxins such as microcystin damage organs not only in healthy settings, but in settings that may increase susceptibility such as diabetes, obesity and inflammatory bowel disease. Their research teams are working in concert with experts in medicine, pathology, physiology, pharmacology and chemistry to not only to learn how microcystin affects organ function in these settings, but also to create new therapies to prevent and treat organ damage, especially in vulnerable patient populations.
Dr. Patrick Lawrence, UT professor in the Department of Geography and Planning, will use a transportation model to simulate potential distribution of volume of agricultural manure from permitted livestock facilities to surrounding farmland for application as a nutrient. The results will assist in determining the estimated acreage of land within the Lake Erie western basin where manure application could be undertaken and examine associated crop types, farming practices, soil types, drainage and other environmental conditions in those areas.
Dr. Saatvika Rai, assistant professor of environmental policy in the Department of Political Science and Public Administration, and Dr. Kevin Czajkowski, professor in the Department of Geography and Planning, will use GIS and remote sensing to assess the implementation of agricultural and farming practices in three sub-watersheds of the Maumee River Basin – Auglaize, Blanchard and St. Joseph – to identify where best management practices are being implemented. These maps will then be correlated with perceptions of farmers through surveys and interviews to identify hotspots and priority areas for policy intervention in the region.
Dr. April Ames, assistant professor in the College of Health and Human Services, will apply an industrial hygiene technique to the exploration of the presence of microcystin in the air using research boats on Lake Erie. Simultaneously, residents who live on or near Lake Erie will be surveyed about their recreational use and self-reported health.
"I am proud of the work that is being done, and that researchers from our public and private higher education institutions continue to work together to address this issue," said Ohio Department of Higher Education Chancellor John Carey. "Using the talent of Ohio's researchers and students to solve pressing problems makes perfect sense."
The Harmful Algal Bloom Research Initiative is funded by the Ohio Department of Higher Education with $7.1 million made available for four rounds of research funding since 2015. Matching funding from participating Ohio universities increases the total investment to almost $15.5 million for more than 50 projects, demonstrating the state's overall commitment to solving the harmful algal bloom problem.
Water quality is a major research focus at UT. With more than $14 million in active grants underway, UT experts are studying algal blooms, invasive species such as Asian carp, and pollutants. Researchers are looking for pathways to restore our greatest natural resource for future generations to ensure our communities continue to have access to safe drinking water.
The UT Water Task Force, which is comprised of faculty and researchers in diverse fields spanning the University, serves as a resource for government officials and the public looking for expertise on investigating the causes and effects of algal blooms, the health of Lake Erie and the health of the communities depending on its water. The task force includes experts in economics, engineering, environmental sciences, business, pharmacy, law, chemistry and biochemistry, geography and planning, and medical microbiology and immunology.
---
Wednesday, January 24th, 2018
The UT Peace Fellows, which is affiliated with a new undergraduate minor in peace and justice studies at The University of Toledo, will hold a meeting and panel presentation focusing on the topic of peace and justice issues 7 p.m. Monday, Jan. 29 in Gillham Hall Room 5300.
The free event is open to students from any academic discipline, as well as campus and community members.
The UT Peace Fellows is a group of faculty, students and community members that meets three times a year to discuss current events, theory and research in peace studies and peace education, and how a community can contribute to help create a more peaceful and just society.
"We work together to bridge academic interests related to peace studies, to aid in the promotion of peace-related programs and events on campus, and to foster the roots of peace and justice into the core of the UT mission and culture," said Dr. Dale T. Snauwaert, professor of philosophy of education and peace studies.
The event will allow attendees to participate in group discussions and exchange ideas and research related to the topic of peace and justice issues.
Feature presentations will be given by Dr. Jeannine Diller, associate professor of philosophy and religious studies, and Dr. Hans Gottgens, professor of environmental studies.
"Drs. Diller and Gottgens will speak about their scholarship, which is situated in different disciplinary areas, yet they will both highlight how peace and justice issues impact their scholarship, teaching and service to the community," said Dr. Florian Feucht, associate professor of educational psychology and peace education. "The speakers are examples for how peace and justice connects and impacts our daily work and local community."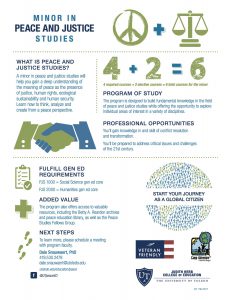 The Peace Fellows is affiliated with a new undergraduate minor in peace and justice studies at the University. The minor includes four core courses and two electives that students can take from across campus.
"By completing the peace and justice studies minor, students gain a deep understanding of the meaning of peace as not merely the absence of violence, but more broadly as the presence of justice, human rights, ecological sustainability and human security," Snauwaert said. "Students understand and are able to apply and create just and effective responses to threats to and violations of peace and justice on all levels of human society from the local to the global."
The program also offers access to resources such as the Betty A. Reardon Collection in the Ward M. Canaday Center for Special Collections in Carlson Library, as well as a peace studies and peace education library housed in Gillham Hall.
---
Monday, January 8th, 2018
Free public program Jan. 20 features events in Detroit and Toledo
A one-day public program that begins in Detroit and finishes in Toledo will explore the impact of the African-American Great Migration on literary and musical expression in northwest Ohio and southeast Michigan.
The program, "I Got a Lust for Life: The Unique Words and Sounds of Northwest Ohio and Southeast Michigan," will include panel discussions, poetry readings and musical performances on Saturday, Jan. 20, in Detroit at Wayne State University and in Toledo at the Toledo Lucas County Public Library and the Toledo Museum of Art. Buses will shuttle audience members between the events in the two cities. For details on the travel options, view the event on Facebook.
The program begins in Detroit with a 10 a.m. panel discussion at Wayne State University's Schaver Music Recital Hall. The panel will include Ben Blackwell, co-founder of Third Man Records and official archivist for the White Stripes; John Gibbs Rockwood, Toledo author of the 2014 book "Can I Get a Witness" that features his photographs of iconic rock, pop, blues and folk musicians performing in the region during the early 1970s through the 2000s; Ramona Collins, Toledo-based popular jazz singer; and Oliver Ragsdale Jr., president of the Carr Center, a community hub for African-American artistic expression in Detroit.
The discussion, which will be moderated by Dr. Kimberly Mack, assistant professor of African-American literature at The University of Toledo, and Dr. Joshua S. Duchan, associate professor of music at Wayne State University, will be followed by a musical performance and Q&A.
"I Got a Lust for Life" will then move to Toledo where Tyehimba Jess will perform a poetry reading and hold a book signing at 2:30 p.m. in the McMaster Center of the Toledo Lucas County Public Library. Jess is a 2017 Pulitzer Prize-winning poet from Detroit whose work has focused on music, biography and African-American history. He will read from "Olio," his award-winning collection of poetry that weaves together sonnet, song and narrative to examine the lives of mostly unrecorded, African-American performers from the Civil War to World War I.
The program concludes with a 6 p.m. panel discussion in the GlasSalon at the Toledo Museum of Art with Jess; M.L. Liebler, a Detroit-based, award-winning poet and editor of the anthology "Heaven Was Detroit: From Jazz to Hip-Hop and Beyond"; Frances Brockington, classical vocalist and associate professor of voice at Wayne State University; and Dr. Lee Ellen Martin, jazz vocalist and Jon Hendricks scholar. Mack and Duchan will moderate the discussion, which also will be followed by a musical performance and Q&A session. Jess and Liebler also will sign copies of their books, which will be available for purchase.
"I Got a Lust for Life: The Unique Words and Sounds of Northwest Ohio and Southeast Michigan" is sponsored by the Roger Ray Institute for the Humanities at The University of Toledo, which advocates for and supports the study of human culture — from a great variety of fields — at all levels of learning and scholarship. Additional support for the program is provided by UT, WSU, the Toledo Lucas County Public Library, Toledo.com and the Toledo Museum of Art.
The events are free and open to the public. For more information, visit utoledo.edu/al/humanities_institute.
Detroit event:
Panel Discussion
10 a.m.
Schaver Music Recital Hall, Old Main
Wayne State University
480 W. Hancock St., Detroit
Parking is available on the street near the venue, in the WSU parking area at 4710 Second Ave. and in commercial surface lots on Cass Avenue between West Warren Avenue and West Forest Avenue.
Contact:
Joshua S. Duchan
313.577.9869
jduchan@wayne.edu
Toledo events:
Poetry Reading
2:30 p.m.
McMaster Center, Main Library
Toledo Lucas County Public Library
325 N. Michigan St., Toledo
Free parking is available in the Main Library's underground parking structure.
Panel Discussion
6 p.m.
GlasSalon, Glass Pavilion
Toledo Museum of Art
2444 Monroe St., Toledo
Free parking is available across the street from the Glass Pavilion, in the Art Museum's Lot #6 (enter on Parkwood Avenue).
Contact:
Kimberly Mack
323.839.2021
kimberly.mack@utoledo.edu
---
Monday, August 7th, 2017
The reliability of child witness testimony is a prime factor in cases of abuse, but how they are questioned can influence a child's answers. When faced with choices a child will often pick one, even if the correct answer is not one of the options given.
New research by a University of Toledo psychologist supports asking open-ended questions and challenges an increasingly popular solution for forensic interviewers to add a "something else" alternative choice when questioning young children.
"What we found in our research is that even when children may correctly choose the something else option when the other choices are not accurate, the follow-up answer also is inaccurate," said Dr. Kamala London Newton, UT associate professor of psychology.
For example, a child is asked a question such as whether the interviewer said that her favorite fruit was an apple, a banana or something else. The interviewer never said anything about her favorite fruit, so the child does not know the correct answer. So the child responds with something else, but when prompted with "what is her favorite fruit?" the child replied "carrots."
London Newton's research, titled "Does it help, hurt or something else? The effect of a something else response alternative on children's performance on forced-choice questions," is published in the August issue of the American Psychological Association journal Psychology, Public Policy, and the Law. She co-authored the article with graduate students Ashley Hall and Nicole Lytle, who have since received their PhD degrees in developmental psychology from UT.
London Newton's Developmental Psychology Lab studies the best practices in interviewing child witnesses, and she has provided expert testimony on the subject, with her work cited twice by the United States Supreme Court.
"Interviewing young children, particularly those preschool aged, can be a challenge because of their limited communication skills and the fact that they do not resist answering false and unanswerable questions," London Newton said.
"While providing children choices increases the probability that the child will answer the questions, those answers are too often inaccurate," she said. "That is especially true if children are asked a question but none of the answer choices provided are accurate because children generally do not reply that they do not know."
That presents a challenge because child abuse professionals argue that answers to open-ended prompts are too sparse and so forced-choice questions are needed, but it is not possible for those professionals to always be sure that one of the choices they are giving the child is true, London Newton said.
For her latest study, London Newton and her research team interviewed 94 children ages three to five years old. The children had participated in a 20-minute event in which a research assistant touched children on different public locations of their body, such as the elbow, and asked them to show on a doll or drawing where they were touched. Then after a one-week delay the children were interviewed about that event with a series of questions in which half the participants were asked standard questions with two choices and the others were asked questions with those two choices and also given the something else option.
The researchers found that the addition of the something else option did not improve the accuracy of responses. This was the case for all three types of questions asked — true questions in which the correct answer was present, false questions in which no correct answer was provided and unanswerable questions that require speculation, for example is red heavier than yellow?
"Our research supports additional work in this field that shows that the most developmentally appropriate way to pose questions to young children is to avoid forced-choice options as much as possible," London Newton said. "One of the biggest dangers of including a something else alternative is that it may incorrectly give the interviewers more confidence that the response is accurate. Our findings support that asking open ended questions is the best approach to interviewing young children."
---
Wednesday, June 28th, 2017
Grab comfortable shoes and step it up at lunch to check out the new places featured in this summer's 33rd annual Discover Downtown Toledo Walking Tours.
The free, public tours will be held rain or shine from noon to 1 p.m. every Thursday from July 6 through Aug. 24.
Sponsored by the The University of Toledo Jack Ford Urban Affairs Center and the Toledo-Lucas County Public Library, the tours will be:
July 6 — Fifth Third Building. See the view from Toledo's tallest skyscraper. Meet in the lobby of One Seagate on Summit Street. Photo ID required for access to upper floors.
July 13 — The Oliver House, 27 Broadway St. Built in 1859, this is the Glass City's oldest commercial structure in continual use. Learn how the building has been adapted over the years. Meet in the parking lot.
July 20 — Adams Street and Uptown. Walk along Adams Street from 10th Street to 18th Street. Meet on the Toledo-Lucas County Public Library's north lawn at Adams and Michigan streets.
July 27 — Middlegrounds Metropark. See spectacular views of the city from Toledo's newest park. Meet at the main parking lot, 111 Ottawa St.
Aug. 3 — Westmoreland Historic Neighborhood. Experience one of Toledo's most elegant early 20th-century neighborhoods; it is a local and national historic district. Meet on the center island at Mt Vernon and Grand avenues.
Aug. 10 — Collingwood Arts Center. One of the earliest homes of the Old West End grew into a religious complex and then into one of the city's premier arts centers. Meet at 2413 Blvd. Parking available at center.
Aug. 17 — Royal Hotel. The new owners will discuss their restoration plans for the building. Meet in front of 337 Broadway St.
Aug. 24 — Old Orchard Neighborhood. Discover how this area got its name, and learn about its streets, architecture and early residents. Meet at Kenwood Boulevard and Pemberton Drive; park near Kenwood.
"We wanted to expand our offerings and explore other popular areas of Toledo this summer," said Dr. Neil Reid, UT professor of geography and director of the Jack Ford Urban Affairs Center. "The Middlegrounds Metropark, Royal Hotel, Collingwood Arts Center, and the Old Orchard and Westmoreland neighborhoods are new tours."
He added the tours are led by guides who are passionate about the city and trained in Toledo history and architecture.
Participants will receive a copy of the award-winning "Discover Downtown Toledo Walking Tour Guidebook."
For more information, call the Toledo-Lucas County Public Library Local History and Genealogy Department at 419.259.5233.
---
Wednesday, February 8th, 2017
The University of Toledo's third post-election forum since President Donald Trump was elected focuses on the topic "Our Bodies, Ourselves in the Time of Trump" and implications of repealing the Affordable Care Act.
The free, public event to discuss health care, reproductive rights and LGBTQA+ issues is 6 p.m. Monday, Feb. 13 at the Kent Branch Library, 3101 Collingwood Blvd.
"Based on actions thus far and the 2016 presidential campaign, we know the Trump Administration will be approaching all three of these areas of policy with a different perspective from the previous administration," said Dr. Ally Day, assistant professor in the disability studies program at UT. "Our forum is designed to address changes and questions community members may have in relation to larger policy and their own health-care options."
Featured speakers include:
Karen Hoblet, UT associate professor of nursing
Robert Salem, UT clinical professor of law and chair of the Equality Toledo Board of Directors
Anita Rios, Ohio NOW
Hillary Gyuras, community education manager for Planned Parenthood of Greater Ohio
Sarah Inskeep, regional field manager for Planned Parenthood Advocates of Ohio
Katie Hunt Thomas, disability rights attorney for The Ability Center of Greater Toledo
The event is sponsored by the UT College of Law and the School for Interdisciplinary Studies in the College of Arts and Letters.
---